Minister Attwood creates 10 new jobs for Londonderry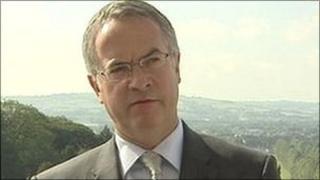 Londonderry is to get 10 new jobs to administer the introduction of a plastic bag tax across Northern Ireland.
Shoppers will have to pay 5p for every plastic bag they use from April next year.
The 5p charge will increase to 10p a year later.
The Environment Minister, Alex Attwood, said he resisted attempts to sub-contract the jobs into the private sector.
"This is a job best done by the public sector, by civil servants on civil service pay and conditions.
"Let's do something to collapse the use of plastic and other types of bags by 80-90% which is the experience of the Republic of Ireland in recent years and Wales in the last year and a half."