Londonderry man jailed for sexual assault of 15-year-old.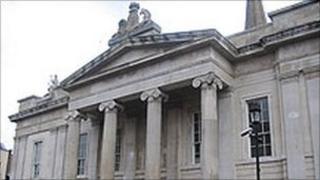 A 63-year-old man has been sentenced to three years in prison by Londonderry Crown Court for sexually assaulting a 15-year-old girl.
James Gallagher of St Columb's Wells in Derry will serve one year in prison before being released on licence for the other two.
The incident took place on 24 July last year when the victim became separated from her friends.
Judge Piers Grant said the attack was carried out on a vulnerable young girl.
The court was told that the 15-year-old who was under the influence of alcohol at the time, became separated from her friends and had lost her mobile phone.
Gallagher offered to assist her.
He then pulled her to the ground and sexually assaulted her. The court was told that during the assault she repeatedly said she wanted her mother.
He eventually released her after she promised to meet him the next day.
The girl immediately flagged down a car and the police were called.
When he was interviewed by the police, Gallagher said that he did not know the girls age and anything that had happened was with consent.
Judge Piers Grant said he was very concerned that in the initial pre sentence report Gallagher had claimed the assault would actually do the girl good by making her more cautious.
He said it was a scary and unnerving attack that had a significant impact on the girl.
Gallagher was ordered to attend the community sex offenders programme and a sexual offences order was also imposed.
He was also ordered to sign the sex offences register for an indefinite period.