Anger as Strabane loses out on government department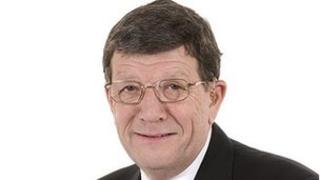 A leaked memo from the Department of Agriculture and Rural Development has revealed Strabane topped a table of locations for their new headquarters.
However the Sinn Fein minister Michelle O'Neill announced it would be based in Ballykelly in County Londonderry.
SDLP MLA in Strabane Joe Byrne questioned the decision making process involved in reaching this decision.
West Tyrone Sinn Fein MP, Pat Doherty, said Ballykelly was the better financial option.
Mr Byrne said he has written to the Department looking for answers but said the department's response was unsatisfactory.
"I have got back written answers and I have to say they were extremely disappointing.
"It leaves me with many more open questions, for example there as no business case used in reaching this decision.
"I think it would be a terrible derogation of public responsibility if we didn't highlight this case."
Sinn Fein MP for West Tyrone, Pat Doherty, was the Parliamentary Secretary for the Minister of Agriculture,Michelle O'Neill, during the decision making process.
"My clear understanding in the documentation that I saw was that Limavady was number one and that Strabane was number two.
"Obviously I would have liked the new headquarters to come to Strabane given that it was in my constituency.
"The two factors that changed the decision in favour of Limavady was that the Executive owned the barrack site in Limavady, and the buildings on the barrack site were fit for use.
"It wasn't like the barrack site that West Tyrone inherited where the buildings on the site would have to be demolished."