Man charged with abusing three young girls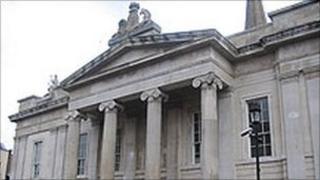 A 57-year-old man has gone on trial at Londonderry Crown Court charged with a series of sex offences against three girls.
He is charged with committing a total of 22 sex assaults on the alleged victims over a 13-year period starting in January 1981.
One of the alleged victims is the defendant's sister-in-law and the other two are his nieces.
The defendant denied all of the charges when interviewed by police last year.
Prosecutor Ms Jackie Orr QC said the children were aged between four and seven when the alleged abuse started.
She told the jurors, "Some of the language and some of the descriptions given by the complainants which you will hear maybe be distasteful to you."
She said between September and November 2010 the three complainants recorded statements with the police in which they alleged the defendant had carried out a series of sexual assaults on them.
The trial is expected to last two weeks.