Fire at former Clooney Army base site 'suspicious'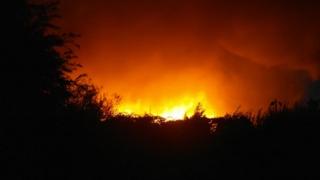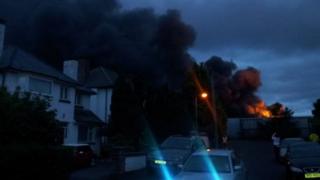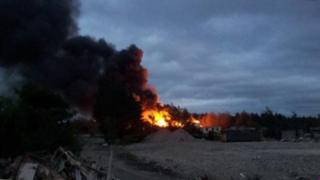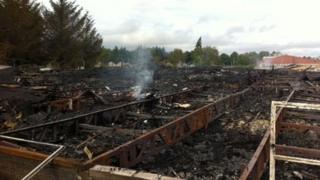 Police are treating a fire at the former Clooney Army base in Londonderry as suspicious.
The blaze broke out in a number of derelict portable buildings on the Limavady Road site just before 20:00 BST on Sunday.
It took almost 20 firefighters and four fire engines to bring it under control.
The former base is the proposed site of the new Foyle College and Ebrington Primary School.
DUP councillor April Garfield-Kidd, who was at the scene for much of the night, said the damage is superficial.
"It will be a very quick clean-up process," she said.
"They will not have to clear any more than they would have been clearing anyway".