Man charged with shining laser at police helicopter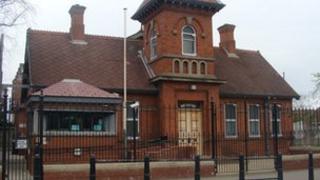 A 28-year-old man has appeared in court in Limavady accused of shining a laser at a police helicopter.
Jagpal Irwin, from 22 Ard na Smoll in Dungiven, is charged with endangering the safety of an aircraft on 30 January.
The court was told that the laser was shone at the helicopter while on an operation in the town, and the police were able to trace where it had come from.
Irwin was fined £750.
The police said that when arrested, Irwin handed over the laser and said he didn't know it was illegal.
A defence barrister said that Irwin did not realise the consequences of his actions.
He said it was "sheer stupidity and ignorance", and there was no malicious intent.
District Judge Paul Copeland said Irwin was fortunate that the way the charge was brought before the court meant he could not get a custodial sentence.
He said such actions could have a catastrophic outcome for pilots, passengers, and people on the ground, and the pilot had described the effect as "intensely dazzling".
The judge said Irwin had deliberately targeted the police helicopter and only the experience of the pilot ensured that there were not more serious consequences.
He said it was essential everybody realised that the courts will take a very severe view of this reckless and criminal conduct.