Cult band pulls out of Derry gig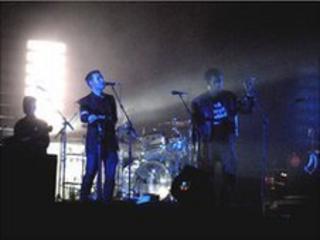 A flagship concert in Londonderry has been dealt a blow after the cult dance band Massive Attack pulled out of the event.
They were to headline the Peace One Day concert in June, which is designed to put Ebrington Square on the map.
But Derry's Culture Company has revealed that the event would now go ahead without them.
The full line-up is expected to be announced on Tuesday, 24 April.
There is confusion about what happened.
Yesterday, Culture Company chairman Martin Bradley appeared to contradict what the organisation said last September, by saying that the act had never been booked.
"Massive Attack were actually never confirmed, as far as I know, in the first place," he said.
"They may not have Massive Attack but they will have a massive line-up.
"There will be chart-topping and headlining acts coming to the city on 21 June. I don't thing anybody's going to be disappointed when they hear the line-up that's going to be announced."
Niall Stokes, editor of Hot Press magazine, said he felt the programming for the Peace One Day concert was running very late.
"You have to ask, in the first place, why were Massive Attack announced, if the word now is that they never really were confirmed?" he said.
"If really experienced, professional promoters were involved, they do know that to put a band's name out there before the contract is agreed and signed, puts them in a very weak position in terms of any negotiations that may ensue.
"Two months before an event and the big act, the marquee act, it now emerges were never contracted to do the event - that doesn't send out a great signal."