Man injured in Strabane gun attack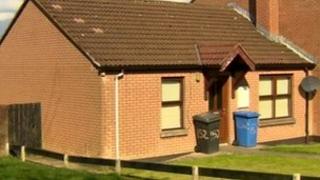 A man has been shot in the leg in County Tyrone while his girlfriend and young daughter were in the house.
A number of men went into a property at Carlton Drive in Strabane shortly before 22:30 BST on Tuesday.
They assaulted their victim before shooting him. His injuries are not believed to be life threatening.
The police said it was lucky that no-one had been killed. Chief Inspector Andy Lemon condemned the incident.
"Nothing justifies shooting a young man in his home whilst his girlfriend and young daughter are present and I would condemn such violence," he said.
"It is very fortunate that no-one was fatally injured during this incident.
"Attacks such as this do not move us forward as a community, they only hold us back. What we need now is information from the public that can assist us in our investigation."