Pope accepts Bishop Seamus Hegarty's resignation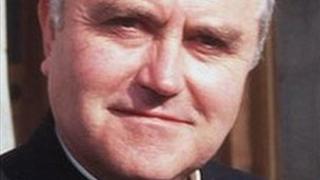 Pope Benedict XVI has accepted the resignation of the Bishop of Derry, Dr Seamus Hegarty.
The announcement was made in Rome at 1100 GMT on Wednesday.
Bishop Hegarty announced he was standing down earlier this month as he was being treated for "an irreversible and progressive condition".
In a statement, he said he entrusted his health "to the prayers of the people of the diocese."
Dr Hegarty, who is 71, was ordained as a priest in 1966 and has been Bishop of Derry since 1994.
He was consecrated Bishop of Raphoe in 1982.