Inquest told lorry death accused died in Poland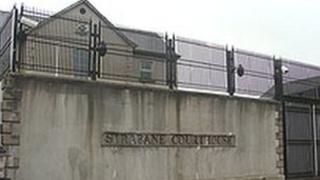 An inquest has been told that a man charged with killing a Strabane lorry driver has died in his native Poland.
Declan Harvey, 43, of Lisnafin Park, was killed by another lorry coming around a corner on the wrong side of the road.
The driver of the other lorry, George Rataj of Milesiam Court, Swords, was charged with causing Mr Harvey's death by dangerous driving.
The accident happened on the Melmount Road last November.
The inquest at Strabane Court was told that George Rataj died in February.
He was on bail at the time of his death and given permission by the courts to travel to Poland.
Mr Harvey's partner, Rosemary Rouse, told the inquest that Mr Harvey told her he loved her before going out to work.
Describing it as a "tragic accident", the coroner concluded that the fatal accident was caused by the other lorry crossing the central divide into Mr Harvey's carriageway.
Neither driver was found to have alcohol or drugs in their systems.