Murder victim's guitar found after police chase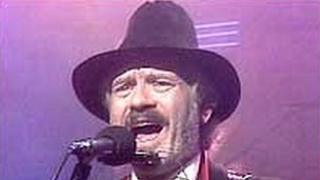 A guitar belonging to murdered musician Jim Gilchrist was found by police in a house in the Waterside after police chased a stolen van, Londonderry Crown court has been told.
The instrument, valued at £20,850, was discovered with other stolen band equipment at a house on Barnwall Place in January.
21-year-old Gemma Molloy, from Barnwall Place, was sentenced to 80 hours community service for handling stolen goods, obstructing police, and allowing herself to be carried in a stolen van.
She was also sentenced to two years community service.
A co-accused, 21-year-old Joseph Patrick McMullan from Kavanagh Court, was convicted of 20 charges linked to a police chase and crash on Strabane Old Road which led police to the stolen guitar.
He is to be sentenced on Monday.
Mr Gilchrist was murdered in September 2005 as he cycled home across the Craigavon Bridge in Derry.