Manslaughter trial over pensioner death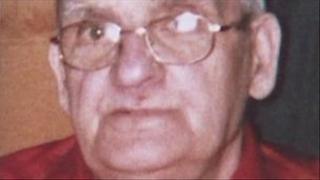 A judge has ruled that enough evidence exists for a man to stand trial accused of the manslaughter of a pensioner who collapsed during an attempted robbery.
Lawyers for Darren Valliday-Smyth claimed there was no case to answer on a charge of unlawfully killing 75-year-old Samuel Crawford.
Mr Crawford suffered a heart attack at a newsagents as he tried to stop the raid near his Cavendish Street home in west Belfast in November 2010.
He died two days later.
Valliday-Smyth, 21, with an address at Clonard Place in the city, accepted there was a case to be met on charges of attempted robbery and possession of a CS spray canister.
But his legal team contended that there was insufficient evidence for the manslaughter allegation.
CCTV footage of the incident was played during the preliminary enquiry hearing at Belfast Magistrates' Court.
Strain
Ruling on defence submissions, District Judge Mervyn Bates pointed to medical evidence that the excitement of being involved in the altercation probably added extra strain to Mr Crawford's heart.
He said there was clear evidence of attempts by Valliday-Smyth to carry out a robbery and then flee the scene.
Although the defence claimed there was no evidence of any direct contact between him and Mr Crawford, the court heard a witness statement alleged that he shoved the pensioner.
Mr Bates noted another statement which alleged Valliday-Smyth sprayed a can of something in the direction of those at the scene.
The judge held: "I am satisfied that there is sufficient admissible evidence in relation to the charge to put the defendant on trial for it.
"There is in my view authority for the proposition that the entire attempted robbery and use of a weapon could be a sufficient and causationally linked unlawful act, and also relevant evidence in the papers of some direct personal conflict between the victim and defendant.
"I have also had the advantage of viewing several times the high quality CCTV evidence in the case which I believe lends support to these propositions."
Valliday-Smyth was returned for Crown Court trial on a date to be fixed.
He was remanded in custody after his lawyer confirmed no bail application was being made.
Mr Bates also agreed to certify for two defence barristers to represent him at the trial, due to the seriousness of the case.