Official search and rescue vehicles can flash lights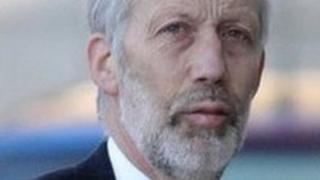 Official vehicles used by Foyle Search and Rescue have been permitted to use flashing emergency lights, following a change in legislation.
The rescue group was barred from using blue lights on its vehicles as they were not covered by police insurance.
The Justice Minister, David Ford, said the group's own vehicles would now be treated as a rescue service under police direction.
However, private vehicles driven by rescue volunteers will not be covered.
The discrepancy over insurance emerged in September after a rescue vehicle was involved in a minor collision with a police car.
Following a meeting with the PSNI, rescuers were told they were not covered by police insurance and as a result could not use flashing lights on the roof, break the speed limit, or use their horn to get other vehicles to move out of the way.
Foyle Search and Rescue said its response times had doubled because of the problem.
Paddy Wilson of Foyle Search and Rescue, who met the Justice Minister, said the issue had still not been resolved despite the change in legislation.
"It's not benefitting us in any way because we don't have it for private vehicles," he said.
Mr Ford said that there was still work to be done to reach a satisfactory outcome.
"This is still an issue for the individual cars that volunteers use to get to the base," he said.
"In that, they're like the retained firefighters who similarly do not have any rights to have flashing lights on their cars.
"That's something we'll have to seek to try to resolve, but it's not going to be easy."