Bus driver rescued from Donegal Mountain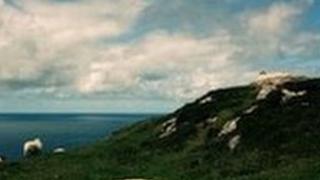 A bus driver who decided to go for a stroll after dropping off a group of walkers has been rescued from a Donegal mountain.
The man, who is in his 50s, was winched to safety from Slieve League by a search and rescue helicopter on Sunday afternoon.
It is the third such rescue in six weeks.
Brian Murray from Donegal Mountain Rescue urged people to be aware of the dangers and to be well equipped.
"The terrain in this area is difficult, if you are lost contact emergency services and stay where you are," he said.
"Slieve League has the highest sea cliffs in Europe.
"With the Atlantic weather, conditions can go from good to bad conditions in moments.
"If you're off the track and you don't have a compass or map you will most definitely get lost, so stick to the trail."