Culture cops: special PSNI unit for Derry's big year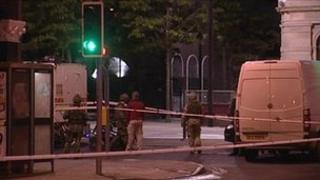 The PSNI is to set up a special team to oversee the policing arrangements during Londonderry's City of Culture year.
The four-strong unit will be in place within weeks and have responsibility for public safety and traffic arrangements.
The police said it has nothing to do with the dissident republican threat.
Earlier this month, a small bomb left by the Real IRA exploded at the City of Culture offices in Guildhall Square.
District Commander Chief Superintendent Stephen Martin said he hoped the additional staff would be in place for Christmas.
"There are many people in this city who worked really hard to achieve this status for the city and believe it has a lot to offer and recognise the benefits it will bring through job creation and investment," he said.
"We stand on the precipice of receiving all those benefits and they will be realised, despite the action of the Real IRA.
"However, it doesn't help those efforts or the image of the city when bombs explode, and it ruins the prospect that can be created."