Mountain rescue team fighting for survival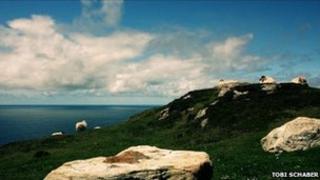 Donegal Mountain Rescue has warned that funding cutbacks could mean it will have to turn down call-outs this winter.
The voluntary organisation has had its government funding cut by 62 per cent.
It costs up to 45,000 Euro annually to run the service, which received 74 call-outs last year- its busiest since the service was formed in 1984.
Team leader Joe Pond said members called out may actually have to pay out of their own pockets.
"It's now looking like we won't have the resources to turn out this winter," he said. "We'll have to raise about 30,000 Euro a year through voluntary donations.
"What it means is that, if we get a call-out and have to put diesel in a vehicle, the members will have to pay for that out of their own pocket."
During last winter they assisted the sick and elderly in the most isolated areas of Donegal cut off by the snow.
They also supported nurse visits, transported patients to hospitals and nursing homes and supplied food and medicine.
Each call out took an average of five hours to complete.
Mr Pond said the increase in visitors coming hill walking in the county had increased the demands on the service.
He also suggested that the army, civil defence and Irish coastguard could be used more to take the pressure off mountain rescue.