More speak out about paramilitary death threats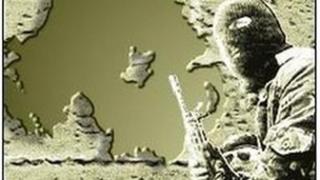 More people have come forward in Londonderry, claiming to be under paramilitary death threat.
The Peace and Reconciliation Group said the number of people under threat has now risen to 38.
The group said the vigilante group, Republican Action Against Drugs, and the Real IRA were behind most of the intimidation.
David Lovelock, 25, said he was living in fear after RAAD warned him to leave Derry or be shot.
"I'm not even given a reason," he said. "I will admit I used to smoke (cannabis) but I've been off it now about four and a half years roughly.
"I don't even go anywhere near it; I don't want to see it, never mind being anywhere near it."
As he packed his bags to flee the city, his mother Bernie Ward broke down in tears, saying she feared he would be shot.
"We're just living here in fear," she said. "I just don't know where to turn any more.
"The people responsible have to hide behind masks. For the people out there who are going through the same thing, we should all take a stand and get something done about this.
In another part of the city, father-of-six Alex Wells is living in an undisclosed location which he called a "safe house".
He said no one knew he was there, except for his immediate family, and added that the most recent threat against him was made face-to-face.
"A fella said to me that he'd blow the two legs off me and leave me in a wheelchair," Mr Wells said.
"He told me not to come near Shantallow whatsoever, or come near my family.
"I'm not involved in drugs or anti-social behaviour at all. I have a drink problem, that's it."
Paul O'Connor, from the Pat Finucane Centre, said paramilitary death threats were not the answer to anything.
"If this had worked, it would have worked 20 years ago, when the IRA were doing it before the ceasefires," he said.
"It didn't. This is not the way to solve the problems in this city. The Peace and Reconciliation Group did everybody a favour this week by highlighting these figures.
"I think it is quite shocking and it's something that definitely needs dealt with."
Aaron Thornton also fled the city after a threat from RAAD. On Monday, the group said they intended to "execute" him, when they smashed their way into his mother's home last week.
His mother, Carmel, said she felt it was now time to speak out.
"I'm living in fear within my home," she said. "There's no law and order in the town. I'm left a wreck, a total wreck, and many other mothers are in the same position."