Church elder jailed for sex attack on disabled woman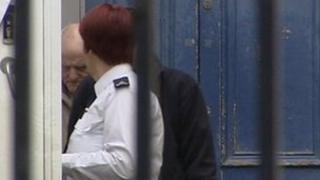 A church elder from Strabane who sexually assaulted a disabled woman has been jailed for 12 months.
Jim Brown, 64, from Spruce Road in the town, admitted indecently assaulting the woman who has cerebral palsy.
Londonderry Crown Court was told he had kissed her and rubbed her breasts through her clothes.
Judge Piers Grant said the victim saw Brown as a father figure and family friend, and he had abused his position of trust.
He also said that before assaulting her, Brown had deliberately moved her walking-aid out of reach.
Brown was also placed on the sex offenders' register for 10 years, and will be prevented from unsupervised access to vulnerable adults and children for five years.