River search after man flees PSNI custody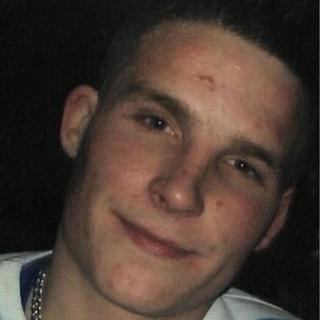 A cross border search is continuing for a man who escaped from police custody in Strabane.
David Colhoun, 22, from Lifford in County Donegal was arrested for minor offences in Strabane on Saturday.
The police have refused to give any details on how he escaped on Sunday.
Police have warned people taking part in the search, particularly those looking around the River Mourne, to take all necessary safety precautions.
"While the PSNI understands the community's concerns in relation to David's whereabouts, we would urge all those helping in the searches to ensure their own safety at all times and take appropriate steps such as wearing lifejackets.
"David was last seen in the Bowling Green Street area of Strabane at around 4am during the early hours of Sunday 22 May," a police statement said.
Mr Colhoun is described as being 5ft 10in tall, of slim build with fair spiky hair and when last seen he was wearing a navy hooded top with white lettering on the front and dark tracksuit bottoms.
Police want anyone with information about him to contact them.
A search involving the police and Foyle Search and Rescue has concentrated on the River Mourne near Lifford Bridge.
Lifford parish priest Fr Edward Kilpatrick said he had been speaking to Mr Colhoun's family.
"Initially, the family were full of hope but now reality is beginning to set in," he said.
"The fact that nothing has been heard is causing great worry and great stress for his father and the entire family."