Cost of living: Inflation continues to hit NI consumer confidence
By John Campbell
BBC News NI Economics & Business Editor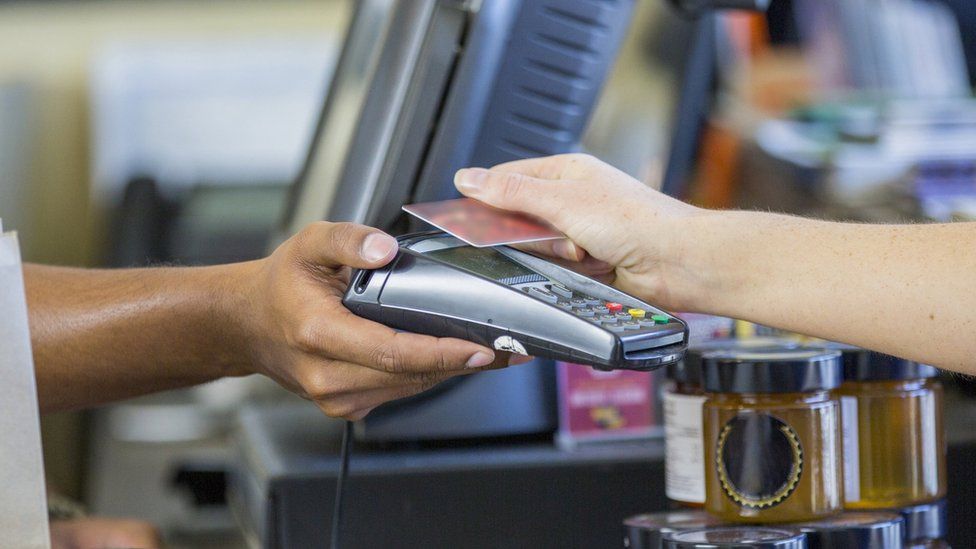 Consumer confidence in Northern Ireland continued to fall in the second quarter of 2022, a Danske Bank survey has suggested.
More than half of those surveyed expect their financial position to worsen over the next year.
The latest survey of 1,000 people was carried out in the second half of June.
Danske Bank chief economist Conor Lambe said: "In the month our survey was conducted, the rate of inflation in the UK hit a multi-decade high of 9.4%
"This high inflation was the largest driver of the fall in consumer confidence and, looking forward, it's likely that consumer price inflation will rise even higher."
In terms of spending, 49% of respondents said they expected to spend less on expensive items over the next year, compared to 38% in the first quarter.
However, there is still a broad expectation that the jobs market recovery will be sustained.
When asked about job security, 60% expected no change in job security and only 9% thought their job security would worsen, largely unchanged since the last survey.
The most recent official figures for the job market suggested that companies were still recruiting in June.
Company payrolls hit a new record high of 775,400, the 10th consecutive month of growth.
The official data also suggested that pay rises in Northern Ireland were not keeping up with the rate of inflation, which stands at 9.4%.
HMRC earnings data suggests the typical employee has seen their pay increase by 6.7% over the last year.
It says this is due to recent further increases in wholesale gas prices.