Bank of Ireland makes pre-tax profit of €335m
By John Campbell
BBC News NI Economics & Business Editor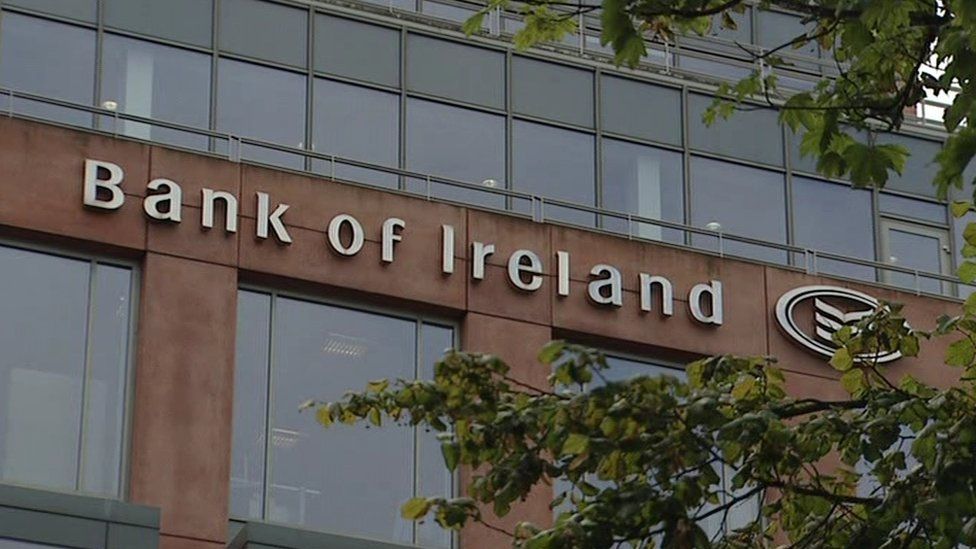 Bank of Ireland made a pre-tax profit of €335m (£280m) in the first half of 2022, down 17% on the €406m profit in the same period last year.
The bank said it had experienced one-off costs associated with taking on customers from Ulster Bank and KBC.
The bank said it had also set aside more money to cover loans which might not be repaid, reflecting worsening economic conditions.
The bank's UK retail division, which includes its Northern Ireland business, saw its pre-tax profits increase.
They were up 20% from £139m to £167m.
The bank described this as a "strong performance reflecting the benefit of the strategic decisions made in recent years".
Bank of Ireland's UK business also includes the Northridge car finance operation and a partnership with the Post Office.
Mr Kennedy said that "given timing considerations" the Board also expected to appoint an interim chief executive.