Aer Lingus: More flights cancelled due to Covid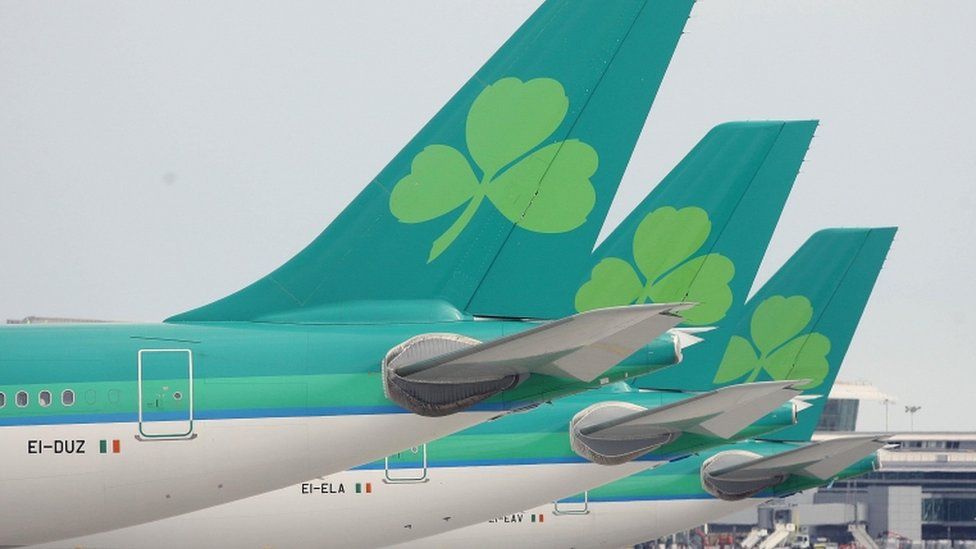 A number of additional Aer Lingus flights have been cancelled on Saturday and Sunday due to a spike in Covid-19 cases among staff.
The airline had already announced the cancellation of three return services on Saturday.
The flights were between Dublin and London, Dublin and Amsterdam, as well as a return flight between London and Knock.
Three return flights scheduled for Sunday have now also been cancelled.
Those were flights between Dublin and Lisbon, Dublin and Milan and Dublin and Amsterdam.
Industrial action by ground handling workers at Lyon Airport in France has also caused two return flights to Lyon on Saturday to be cancelled.
Aer Lingus had cancelled nine return flights and one direct flight on Friday due to Covid-19 cases.
Industrial action in France also led to the cancellation of one return flight to Bordeaux on Friday.
There were also dozens of cancellations earlier in the week.
The airline has again apologised to those passengers affected.
It said teams are working to accommodate them "on the next available services as efficiently as possible".
Aer Lingus said it "anticipated the return of demand for travel once Covid restrictions were removed and built appropriate buffers into our plans in order to deal with a reasonable level of additional disruption".
"System pressures and ongoing issues at some airports and among third party suppliers have created considerable operational challenges which have been compounded by a significant spike in Covid cases in recent days," it added.