Covid-19: 'Notable increase' in infection rate
By Will Leitch
BBC News NI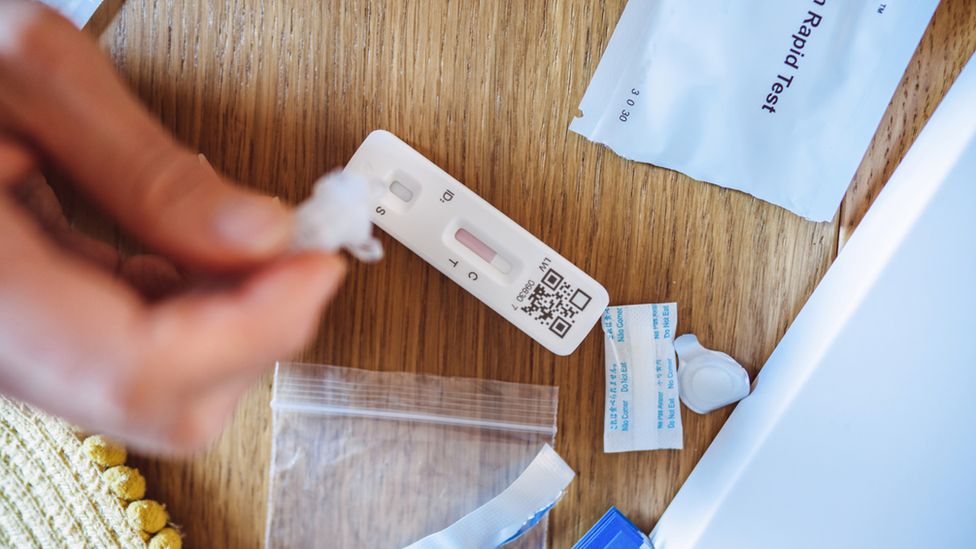 Experts say Northern Ireland is in another wave of Covid-19, but do not expect it to be as severe as the peak from the beginning of the year.
But the agency admits that those figures do not show the full picture.
It says infection episodes detected through testing reveal only a small fraction of the true number of cases.
That is because only a minority of people who have Covid-19 disease are tested.
Much more revealing is the Covid-19 infection rate which can be extrapolated from the wastewater surveillance which is now carried out.
The graph shows a sudden upturn a week or so into the month of June 2022.
As the agency puts it, there has been a "notable increase".
Queen's University of Belfast virologist Dr Connor Bamford says it is clear that "Covid has not gone away".
"We're seeing different kinds of Omicron variants battling out with each other," he says.
"This is going to cause a number of increases in people testing positive, people getting sick, and unfortunately people making their way into hospital."
Hospital admissions are sitting steady at a rate similar to late last summer and a lot lower than the peak at the start of 2022.
There are 251 inpatients with Covid-19, 120 of them admitted in the previous seven days.
Both those rates are slightly lower than the week before.
Although you may be hearing more and more stories of friends and family who have tested positive in recent days, Dr Bamford says there is hope.
"I don't think this is going to be what we saw in January", he explains.
"It'll be a sort of muted version of that".