Victoria College: Belfast girls school gives pupils trousers option
By Robbie Meredith
BBC News NI Education Correspondent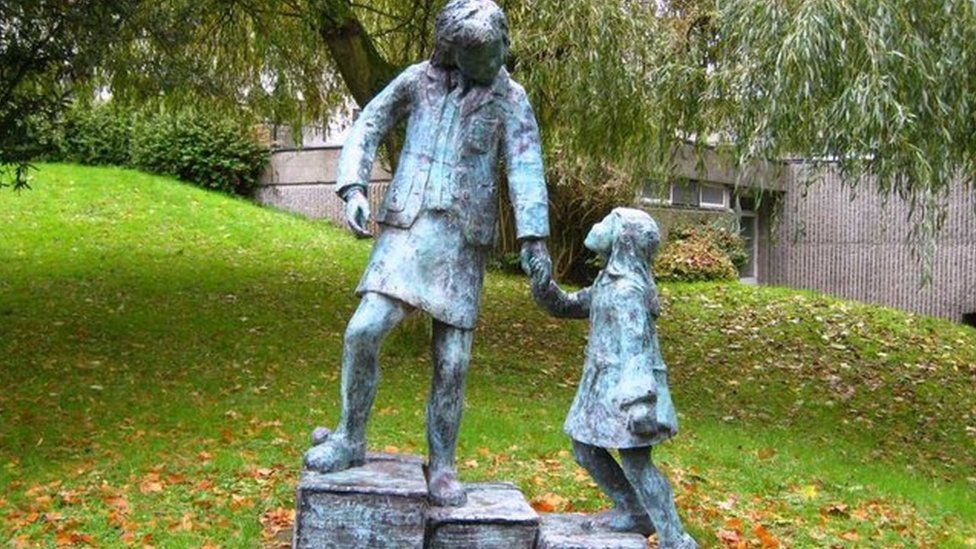 One of Northern Ireland's oldest girls schools is to give all of its pupils the option of wearing school trousers.
Victoria College in Belfast has revised its uniform policy for 2022/23 to include trousers.
The south Belfast school, which is over 160 years old, has around 900 pupils.
In a statement to BBC News NI, the school said it had "updated its uniform booklet to include college trousers accessible to all from our uniform suppliers".
For instance, girls at St Cecilia's College in Londonderry were recently given the option of wearing trousers following a request from the school's student council.
But though the Department of Education in Northern Ireland provides guidance on uniforms, it is up to schools to determine their own uniform policy.
The department guidance on PE kit, for instance, said that it could be "perceived as a barrier to participation in PE".
"Schools should be aware of this and be sensitive to concerns pupils might have about body image - particularly during transition and teenage years," it said.
"Schools might consider the use of shorts or 'skorts' instead of gym skirts and PE pants."
A research paper published by the Northern Ireland Assembly in 2021 said that school uniforms could have "gendered implications".
"Commentators have argued that there are many reasons to challenge segregated uniform policies in schools, not only comfort, choice and practicality, but also because they can reinforce unfair gender expectations," the paper said.
"This is thought to be particularly true for female students where policies often stipulate a skirt or dress as their regulation uniform as well as for transgender children and gender non-conforming youth who can struggle with expressing their identity where uniform policies stipulate gender-segregated uniforms."
However, more attention has often focused on the rising costs of school uniforms.