John Paul McDonagh: My son was murdered in front of me, mum tells jury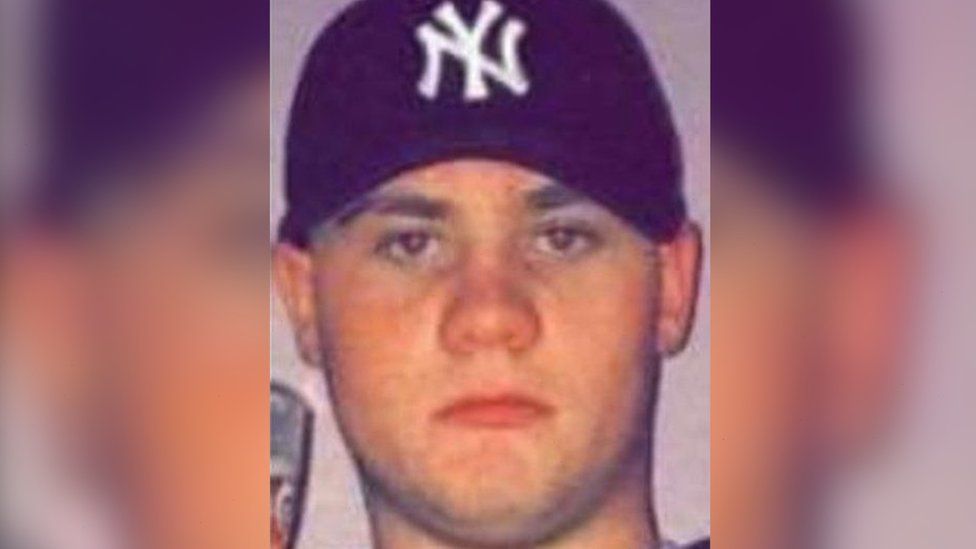 The mother of an 18-year-old who died after a street fight in Enniskillen, County Fermanagh, has told a jury her son "was murdered in front of me".
John Paul McDonagh sustained a fatal wound to his lower left leg following a violent altercation on 11 April 2020.
Joseph Joyce, 32, from Clon Elagh in Londonderry is charged with murdering him.
He is further charged with four other offences arising from the same incident.
Mr Joyce denies all the charges and has claimed he was acting in self-defence following an attack from Mr McDonagh and his two brothers.
Mr McDonagh's mother, Rose McDonagh, gave evidence at Dungannon Crown Court, sitting in Belfast, on Tuesday.
When asked about what she and her family were doing on the day in question, she said they were having a party in the back garden of her house in Coolcullen Meadow and enjoying a barbecue.
Mrs McDonagh told the court: "Joe Joyce came over my back fence with a slash hook, waving it at my family. He was roaring and giving out."
She said that following this, Mr McDonagh ran after Mr Joyce and that her other sons, Gerard and Jimmy, "tried to get him back".
When asked what happened on the street, Mrs McDonagh said: "It all happened so fast ... I tried to stop it. I tried to get in the middle and get him to stop.
"I begged Joe [Joyce] to stop. I pleaded with him. My son was murdered in front of me."
Mr Joyce's barrister, Des Fahy QC asked Mrs McDonagh if her sons had armed themselves with weapons before walking from their house to Mr Joyce's house
She said she did not see Gerard or Jimmy McDonagh carrying anything, but said John might have been carrying "a bit of a yoke".
Mr Fahy also asked her about the incident at her back fence which occurred just before the street fight.
She denied hearing her sons tell Mr Joyce: "We are coming over to kill you and burn your house with your family in it".
When asked if any of her sons issued this threat, she said: "That never happened."
Another witness called to give evidence was a person who lived in Coolcullen Meadow in April 2020.
They described what occurred outside their house as "pandemonium".
The witness said they looked up the street and saw "three men coming down the street with weapons".
She said this happened while Mr Joyce was standing at the bottom of the street "with a big long stick with a hook on the end of it".
"He wasn't really doing anything with it. These guys were coming down the street to attack him and yeah, they came down and attacked him," she said.
The witness then said she saw one of the three men walk back down the street "grabbing his leg and he came up and lay down on the footpath in front of my house".
She also recalled that a short time later the police arrived and performed CPR on the man.