Nearly half want NI to remain part of UK, survey suggests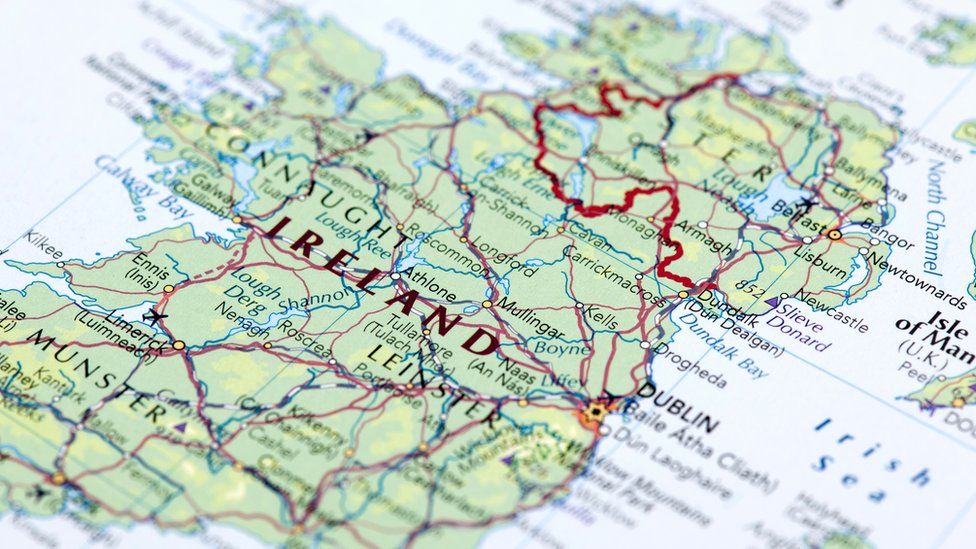 Nearly half the population want Northern Ireland to remain in the UK, while a third would vote for a united Ireland tomorrow, a survey suggests.
The Northern Ireland Life and Times survey found 48% of respondents supported the union - down from 54% in 2020.
It also found 63% of the 1,397 people surveyed believe a united Ireland is more likely after Brexit.
It also found an increase in people reporting a nationalist identity.
The figure was 26% in 2021, up from 19% in 2020.
The ARK survey, which tracks social attitudes in Northern Ireland, is part of a joint initiative between Queen's University Belfast and Ulster University and is taken from a randomised sample of the population.
Of those surveyed, 32% identified as unionist - down three percentage points from the previous years.
Those who self-identify as neither unionist nor nationalist remain the largest group at 37%, but this has fallen since 2019.
The survey suggested 44% of unionists said on balance the protocol was bad for Northern Ireland, with 40% describing it as a "mixed bag".
Meanwhile, a large majority of nationalists (69%) said the protocol was good on balance.
Prof Katy Hayward, who works at QUB's school of Social Sciences, Education and Social Work, said the survey offered a "unique insight".
"If the Northern Ireland Assembly election of 5 May was a defining moment, it only compounded the political flux that has troubled Northern Ireland since the Brexit referendum," she said.
"The differing expectations and concerns reflected in this data will no doubt prove testing for our democratic institutions as well as for our politicians in the months and years to come".