Irish language and Ulster Scots bill introduced at Westminster
By Jayne McCormack
BBC News NI political correspondent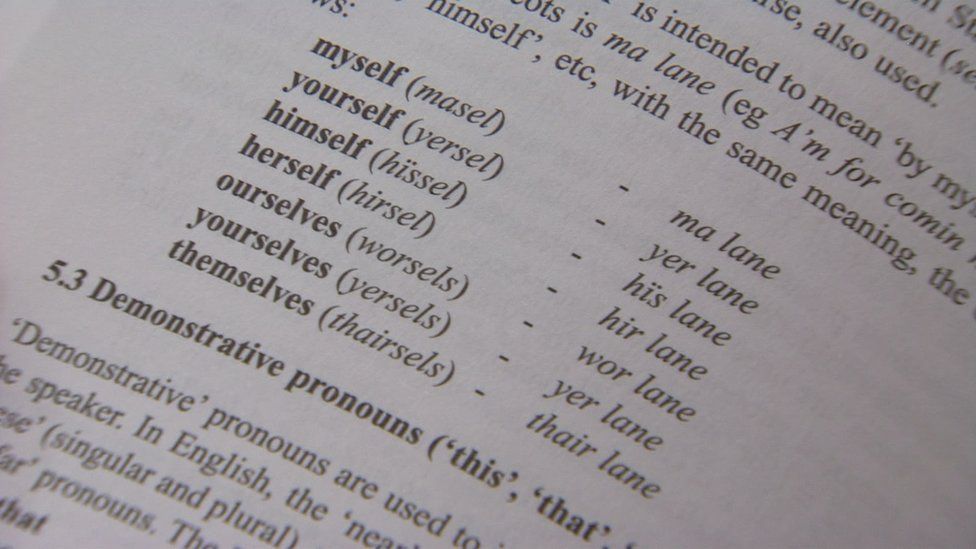 Long-promised Irish language and Ulster Scots legislation has taken its first step at Westminster.
It was part of the 2020 New Decade, New Approach deal that restored Stormont's institutions.
The bill will provide "recognition and protection" of Irish language and the Ulster-British tradition.
It has begun its legislative passage in the House of Lords first, but it is understood it will not be fast tracked.
It is scheduled for its second reading early next month.
The legislation will give the Irish language official status, allow the use of Irish in courts and see the appointment of Irish and Ulster Scots/Ulster British commissioners.
Speaking ahead of its introduction, Northern Ireland Secretary Brandon Lewis said it represented a "significant milestone" for Northern Ireland.
"This legislation is carefully balanced, as negotiated by all parties, to ensure everyone in Northern Ireland benefits," he added.
"Not only will the legislation faithfully deliver on the measures within New Decade, New Approach, it will also, importantly, ensure the principles of respect and tolerance, as stated in the Belfast (Good Friday) Agreement, continue to be realised."
He will have "step in" powers to appoint commissioners if an executive is not in place by the time the bill becomes law.
It will also allow the secretary of state to intervene in areas relating to the decisions of commissioners, if power sharing is not restored.
Irish language group Conradh na Gaeilge has cautiously welcomed the development
Its advocacy manager, Conchúr Ó Muadaigh, said it was an emotional and historic day.
However, he added: "We're not naïve. This is only the beginning of a legislative journey for this bill.
"And our own painful experience with the British government taught us to take nothing for granted here.
"After this becomes enacted they must appoint a commissioner who can develop best practice standards, because this will now become the immediate litmus test for the British government.
"Having legislation is one thing, acting on it is the real test - without the immediate action this legislation won't be worth the paper it's written on."
The legislation has been delayed for months with the government initially agreeing to pass the bill at Westminster last autumn, to resolve a Stormont split on the issue.
Anne Smyth, chair of the Ulster Scots Language Society, says the bill does not support their language.
She believes Ulster Scots to be at a disadvantage because of a lack of investment in and engagement with native Ulster Scots speakers.
"It [the bill] actually adds another layer of sectarianism to Ulster politics and Ulster society," she said.
"They are basically trying to hand responsibility over to academics and civil servants.
"I don't see us having a voice in that group and we haven't had a voice for quite some time."