Belfast factory to make 'air taxi' wings for 'multi-copter'
By John Campbell
BBC News NI Economics & Business Editor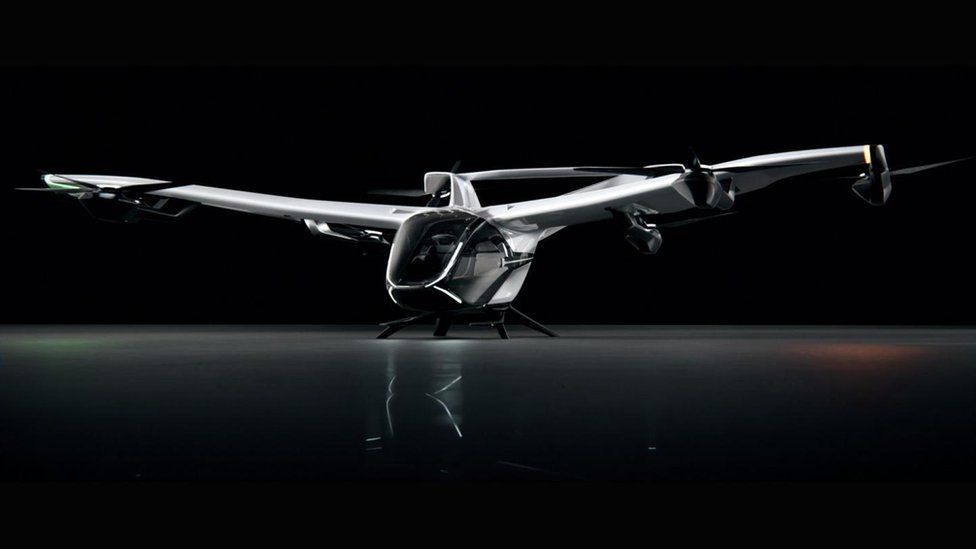 The Belfast operation of Spirit Aerosystems has been chosen to manufacture the wings for an experimental aircraft being developed by Airbus.
The CityAirbus Nextgen is an electric-powered four seater 'multi-copter'.
It currently has a range of around 80km and is billed as an 'air taxi' for short trips in and around cities.
The Spirit operation in Belfast already makes the wings for the Airbus A220 passenger jet.
Jörg Müller, Head of Urban Air Mobility (UAM) at Airbus, said: "The partnership with Spirit AeroSystems is an important step for the development of CityAirbus NextGen and its wings are key structural components for flight efficiency."
The development of the wings will focus on making them as light as possible while ensuring the highest levels of safety.
The CityAirbus NextGen is currently at prototype stage.
It is equipped with fixed wings, a V-shaped tail, and eight electrically powered propellers.
Its development is part of Airbus's broader efforts to develop lower emission aircraft.