Covid-19: Swann 'empowered' to remove restrictions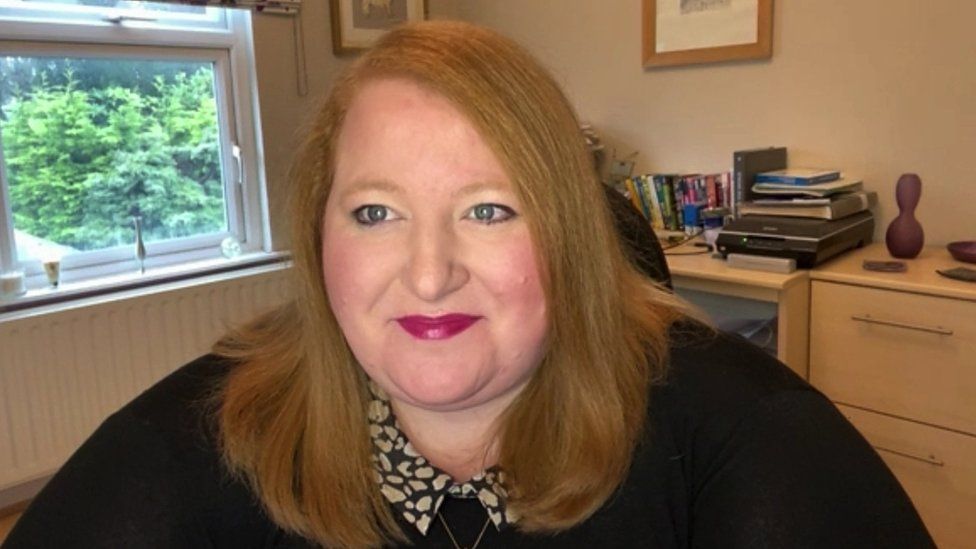 The health minister is "empowered" to remove remaining Covid-19 restrictions, Justice Minister Naomi Long has said.
Ms Long said she had given Mr Swann an assurance that moving on the issue would not be "controversial" if it is line with official health advice.
But she added that the health minister had "a difficult choice" to make.
Meanwhile, Mr Swann confirmed on Sunday afternoon that he has tested positive for Covid-19 but intends to continue to carry out his duties.
He is expected to decide whether or not to ease Covid-19 restrictions in Northern Ireland in the coming days.
Unfortunately today I have tested positive for Covid-19.

While self isolating & following public health guidance, I will continue to carry out my duties as fully as possible. pic.twitter.com/RHUFztdQK5

— Robin Swann MLA #StopCovidNI (@RobinSwannMoH) February 13, 2022
Ms Long and Ireland's Foreign Affairs Minister Simon Coveney were among the first to wish the health minister a speedy recovery on social media.
Ms Long said that she no longer sees a strong argument for maintaining regulations.
"The executive has established policy that we should be able to continue within our own departmental portfolios to take decisions," Ms Long told BBC NI's Sunday Politics programme.
"The policy is that we would not retain restrictions any longer than is absolutely necessary, provided the CMO (chief medical officer) and CSA (chief scientific officer) give Robin advice that says they're no longer necessary, then I think he is empowered in that policy to remove the restrictions."
The executive collapsed after the resignation of Paul Givan from the post of first minister. As it is a joint office, Sinn Féin's Michelle O'Neill was also removed from her role as deputy first minister.
The move was part of the Democratic Unionist Party's (DUP) protest against the Northern Ireland Protocol.
Many unionists oppose the Northern Ireland Protocol, saying it has a placed a border in the Irish Sea between Northern Ireland and Great Britain.
The health minister has asked other minsters to indicate by Monday afternoon whether they support pressing ahead with lifting the remaining Covid rules in the absence of an executive.
Ms Long said that she had responded to Mr Swann's letter, saying that she does not think lifting the restrictions would be "cross cutting in the sense that it impacts on my department in a significant way".
"I don't think it's significant whereas introducing new restrictions would be," she said.
"I don't think it's controversial in that it's covered by existing policy.
"I hope that by writing that to Robin on Friday we have given him some space to be able to take decisions this week."
On the easing of restrictions, Ms Long said it will be a matter of transferring issues into guidance rather than making it law.
"This should make things easier for businesses and individuals," Ms Long said.
"It is not for me to judge and it has to be based on health advice but I don't feel there is a strong argument in favour of retaining things."
However, Ms Long said the executive would not be in this position if it was not for the DUP.
"There are two views but the Attorney General's office is the view I'd be listening to," Ms Long said.
"If we had a first minster, we wouldn't be in this position - we would have taken decisions last Thursday, so their opinion is irrelevant."
The chief executive of Hospitality Ulster said he was hopeful all executive ministers would support the removal of restrictions.
Colin Neill said "the public have moved on" and many do not want to abide by the rules which makes it difficult for businesses.
"You try impose a regulation to wear a mask - in hospitality you don't have to wear it if you're drinking, dining and dancing but you do if you go to the toilet," he said.
"So the challenge is people do not do it and we're having to go after them and challenge them."
Mr Neill added that he believed having restrictions in hospitality sent a message that the sector was not safe.
What Covid restrictions remain?
So-called Covid passports remain in place for nightclubs as well as for indoor unseated and partially-seated events with 500 or more people in attendance.
A maximum number of 30 people are permitted to gather.
The minimum self-isolation period for people testing positive for Covid-19 is five full days, subject to negative lateral flow tests on days five and six of a person's isolation.
Other rules still in force include:
the legal duty on retail to take reasonable measures to reduce the risk of transmission
the legal requirement to wear face coverings and the associated duty on businesses to take reasonable measures to ensure compliance
the legal requirement for risk assessments in prescribed settings
the legal requirement for recording visitor information in prescribed settings
the remaining legal requirements in relation to Covid-status certification
the guidance on the regular use of lateral flow testing, and in particular before meeting up with others.