Abortion: Stormont has 'no duty' to follow Westminster order
By Jayne McCormack
BBC News NI political correspondent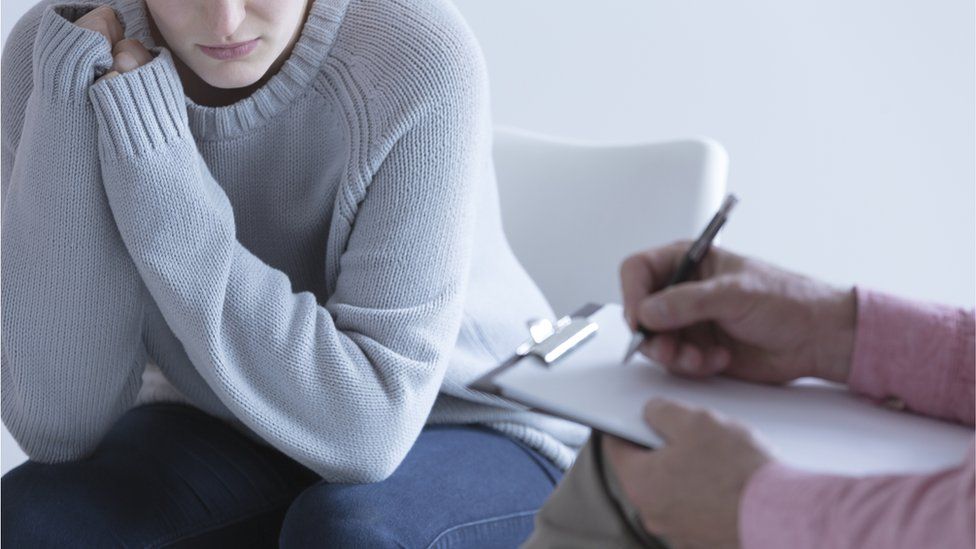 Stormont departments have "no duty" to follow a government direction to set up abortion services in NI, the High Court in Belfast has heard.
The remarks were made by John Larkin QC during the start of a second legal challenge over abortion laws.
But Mr Larkin said there was a "screamingly obvious" gap in the law.
It put in place a timetable on Stormont's Department of Health to bring proposals for commissioned services to executive ministers.
It also directed that there should be "immediate support" for interim early medical abortion services in Northern Ireland.
But the Society for the Protection of Unborn Children (Spuc) is challenging the move, arguing that Mr Lewis has imposed a power grab on Stormont by overriding the devolution settlement.
Mr Larkin QC - Northern Ireland's former attorney general - is acting on behalf of Spuc.
On Monday, he argued there was a "fundamental lacuna" in how the regulations were drawn up by the Northern Ireland Office.
He said there had been no creation of a duty when the laws were drafted.
"Here we have a minister of the Crown issuing a direction, with no status given to the direction and no-one is obliged to respond in the terms of the direction," he told the court.
"In the absence of that, the rule of the requirement is precisely that, to ignore it."
He argued the formal direction had omitted details specifying the requirement for the Northern Ireland Executive, or Stormont departments individually, to comply.
"A minister of the Crown cannot boss people about unless the law gives them power to do it and act in accordance with his edict, and this doesn't.
"The Northern Ireland Office may wish such a provision had been made, it may be bitterly regretting it now, but in these regulations as it stands there is no obligation to comply with them."
Abortion is a matter devolved to the Northern Ireland Assembly.
But in 2019 a vote by MPs at Westminster - during the suspension of devolution - brought about significant changes to Northern Ireland's abortion laws.
Stormont's institutions returned three months later and remained under a responsibility to establish a permanent, central abortion service.
But health trusts have been only carrying out limited services, meaning some women seeking an abortion beyond 10 weeks in their pregnancy have had to travel to Great Britain to access services.
The Department of Health has maintained that the matter is "controversial" and any decision on abortion services must be made by the whole executive.
In May, proposals from Ulster Unionist Party (UUP) Health Minister Robin Swann on commissioning of services were blocked by the Democratic Unionist Party (DUP).
The party is opposed to abortion and has previously criticised Mr Lewis for taking powers to act, saying it would have "serious consequences for devolution".
Sinn Féin, the SDLP and Alliance have said they would support the commissioning of services being imposed by Westminster, if it remains stalled by the executive.
Court decisions months away
In July, Mr Lewis said the "ongoing stalemate" had left him with no choice but to intervene, to uphold international human rights obligations.
That case was heard in May.
This latest challenge is scheduled to last for two days, but it could be several months before judgement is delivered in both cases.
The Department of Health has said in line with the secretary of state's direction, it is preparing proposals on commissioning of abortion services that will be submitted to the executive later this year or in early 2022.