All-Ireland final: Victorious Tyrone praised by Givan and O'Neill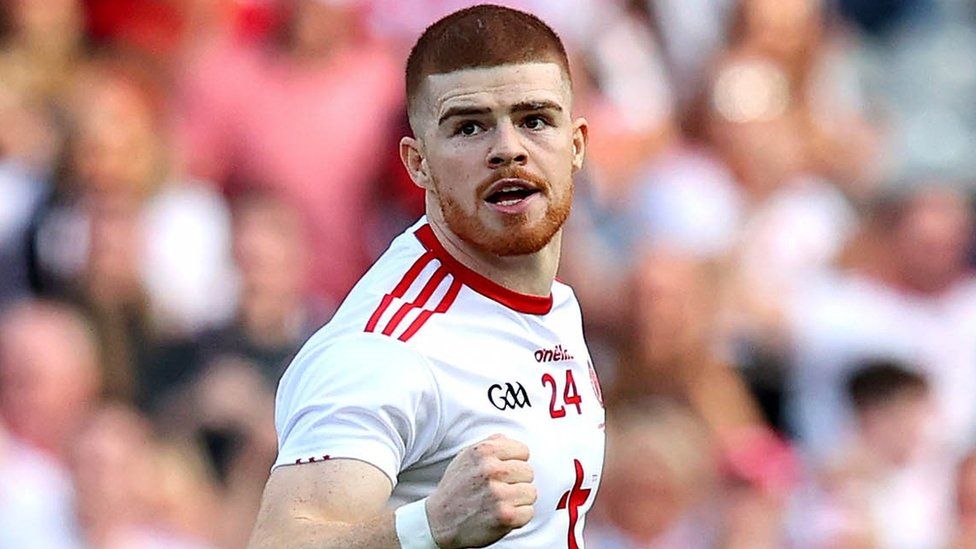 Northern Ireland's first and deputy first ministers have congratulated Tyrone on their All-Ireland victory.
First Minister Paul Givan applauded the team's "passion and determination" which, he said, had been mirrored by their supporters.
Deputy First Minister Michelle O'Neill said Tyrone had given people "hope, positivity and a cause for optimism".
"This is a significant achievement after what has been a very difficult period for elite sports," said Mr Givan.
"It is great to see our local sportspeople excel, and the Tyrone team has certainly done that."
"Congratulations to Tyrone Seniors on winning the All-Ireland and bringing the Sam Maguire home after 13 years," Ms O'Neill said.
"This campaign has not been without its challenges but was fought with real determination, and brought the county together in support of the team."
Tyrone has won the All-Ireland senior football championship three times in 2003, 2005 and 2008.
They have also lost three times, most recently in 2018.
The result was a bitter pill for their opponents - Mayo has waited 70 years to bring the Sam Maguire cup back to the county, but their wait now goes on.
Tyrone has been awash with colour ahead of the final and the country is now preparing to welcome the victors home.