Syrian refugees in NI 'trapped' in poverty and trauma
By Jayne McCormack
BBC News NI political correspondent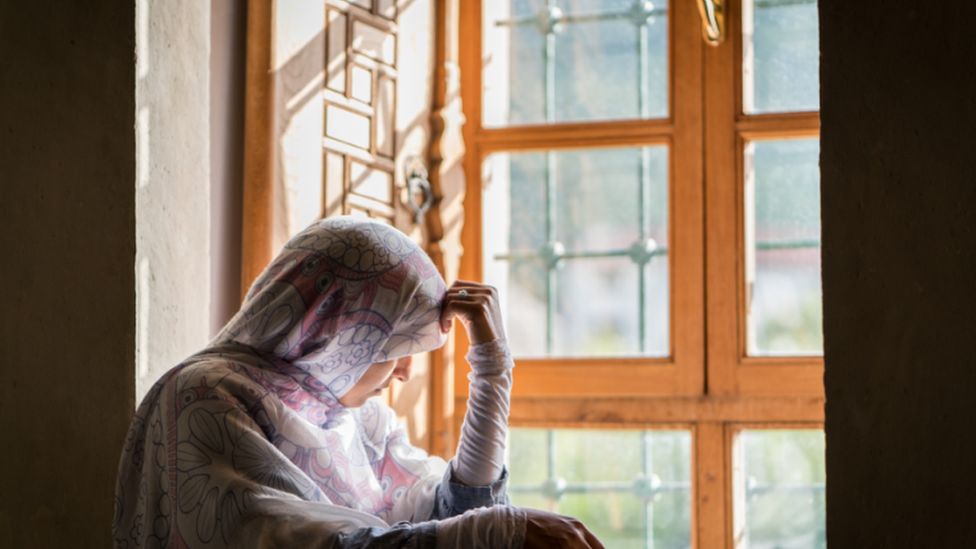 Some Syrian refugees that have resettled in Northern Ireland are "trapped within a system of poverty and trauma," a Commons committee has heard.
Briege McPherson from the Women's Centre in Londonderry said families there faced a range of difficulties.
She described their access to healthcare as "abysmal" and that many services were only based in Belfast.
The NI Affairs Committee is investigating the experiences of migrant and ethnic groups in NI.
Almost 2,000 Syrian refugees have been resettled in Northern Ireland since 2016 through a UK government scheme.
Ms McPherson told the committee that language barriers remained an ongoing problem.
"These are people who have chronic health needs and who have suffered horrendous trauma.
"We have women who speak Arabic, who try to ring the GP but they give little or no consideration that English isn't their first language - and often the whole process breaks down before it even starts," she told MPs.
"They find it hard to get a GP appointment, details get completely misinterpreted."
'Matchbox-sized accommodation'
She said many Syrian women she worked with were still dealing with grief due to having to leave their home country in difficult circumstances, while also trying to support their families.
"They're living in matchbox-sized accommodation five years later, when they were promised they'd be moved to permanent, decent housing within a year," she added.
MPs were told that many Syrian families in the north west had also found it hard to access information about the Covid-19 pandemic.
"Trying to stay safe and trying to keep their children healthy, there's no cohesive information being passed to the families in their own language," said Ms McPherson.
"Some of the Public Health Agency information is translated but most of it isn't."
The committee also heard concerns that issues affecting the Traveller community in Northern Ireland are "not a priority for Stormont".
Caroline Coleman of the Craigavon Travellers Support Committee said her organisation works with about 150 Traveller families.
She said many Travellers did not have access to internet and therefore found themselves "excluded from many services".
"We've gone beyond the expectation that Stormont would do anything - it's not a priority," said Ms Coleman.
She added that she wanted Westminster to look at intervening in a bid to improve awareness.
"There is a lack of political will here to not only produce strategies but to make them actionable."
The committee was told funding and support for Traveller communities had decreased in recent years, which was leading to some families being left to manage on their own.