West Belfast: Man, 20, in custody over attempted murder of brother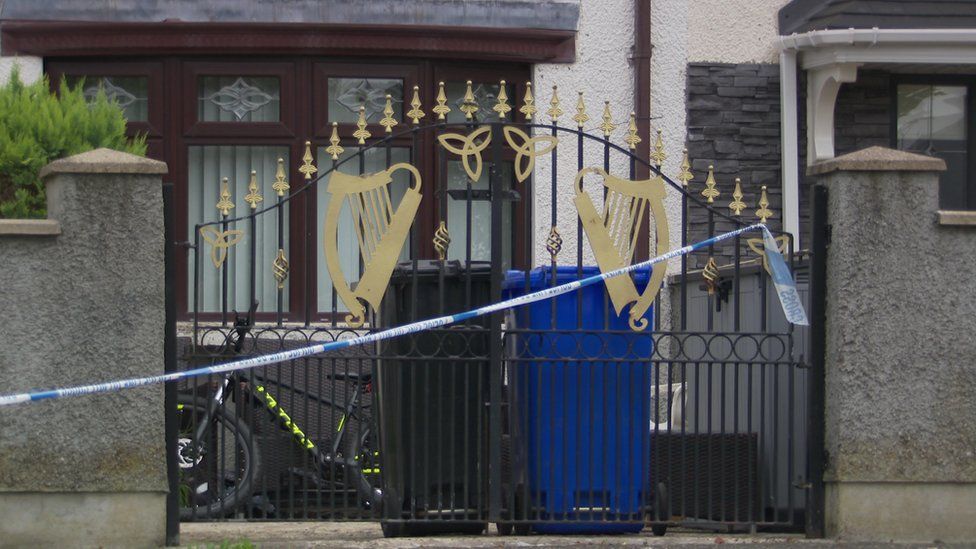 A 20-year-old man from west Belfast has appeared in court charged with the attempted murder of his brother.
Padraig Smedley allegedly stabbed Sean Smedley twice in the head with a carving knife.
Mr Smedley, from Aspen Walk in Dunmurry, appeared before Lisburn Magistrates Court via video link on Monday.
He was charged with attempted murder and possessing a weapon with intent to commit wounding.
The incident took place at the family home on 4 September.
Giving evidence, Det Con Matthews said he believed he could connect Mr Smedley to each of the charges, adding that police had objections to him being freed on bail due to fears the defendant would commit further offences and is "a danger not just to the public but to himself also".
He said while the complainant had refused to make a formal written statement, officers had recorded an account on body worn cameras where he told them there had been a "verbal argument with the defendant that had turned physical".
The court heard that the victim has not made a formal complaint against his brother.
The judge refused bail to the defendant and adjourned the case until 4 October.