Barry's Amusements in Portrush may be sold as development site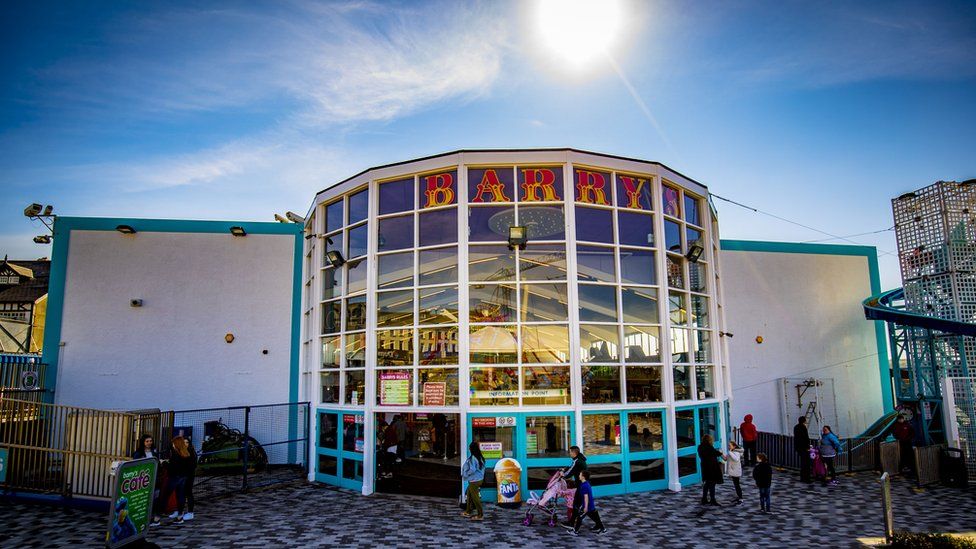 The owners of Barry's Amusements in Portrush have said they are now selling the site as a development opportunity, as well as a going concern.
The venue, on the seafront, has been operated by the Trufelli family since it opened in 1926.
The 2.23-acre site is on the market for £2.75m.
In a statement, the Trufelli family said the sales process had been hindered by the Covid pandemic and the resulting economic conditions.
"Whilst our hope is that we will be able to sell the business as a going concern, we recognise that it may not be possible to find a suitable purchaser," the statement said.
"As a result, we have appointed Savills and Philip Tweedie & Company to market the site as both a going concern and a development opportunity.
"Barry's continues to remain closed in line with Covid restrictions and will not reopen until the sale process has concluded."
A feasibility study undertaken by Savills said the site in the County Antrim town could be developed for several uses, including a 120-bed hotel, 23 residential dwellings or a combination of both, in addition to leisure and recreational facilities.
Neal Morrison, director, Savills Ireland said: "We expect demand to be strong due to the potential that this site offers"
Philip Tweedie of Philip Tweedie & Company said: "This is in essence the last true seafront site available in Portrush Town and should attract a high level of interest from a mix of entrepreneurs and property developers from far and wide."
Barry's first opened in Portrush in 1926, after members of two circus families - Evelyn Chipperfield and Francesco Trufelli - met in Ireland and later married.
They continued to tour Ireland together before, in 1926, they were invited by the Railway Company to set up a permanent site in Portrush.
It is believed to be Ireland's longest running amusement park and stayed open every summer throughout Northern Ireland's Troubles.
It has been closed since the summer of 2019.