Migrants: Westminster to examine experiences in Northern Ireland
By Jayne McCormack
BBC News NI Political Reporter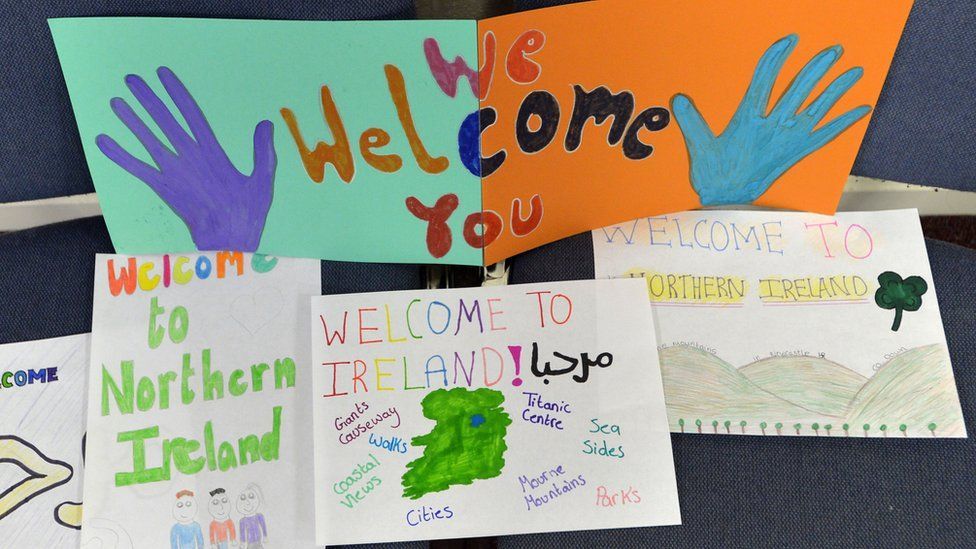 A Westminster committee is to examine the experiences of minority ethnic and migrant people in Northern Ireland.
The Northern Ireland Affairs Committee said its inquiry was to ensure "Northern Ireland's story is fully inclusive".
It said minority ethnic groups comprised 1.8% (32,400) of the population, according to Northern Ireland's last census in 2011.
But the committee said their voices had "often been overlooked".
It is seeking evidence on a range of areas until 21 May.
They include experiences and challenges that minority ethnic and migrant people face in Northern Ireland and steps the government can take to help ensure "effective racial equality legislation".
It also wants to hear about experiences of applying for the EU settlement scheme.
The settlement scheme is designed to give EU citizens - who entered the UK under the EU's freedom of movement principle - the right to remain in the UK post-Brexit.
The committee's chairman, Conservative MP Simon Hoare, said the aim of the inquiry was to make policy recommendations that "improve the health, wellbeing and economic prospects of this growing proportion of the Northern Ireland population".