Bloodlands: 'Irish-noir' drama to return for a second series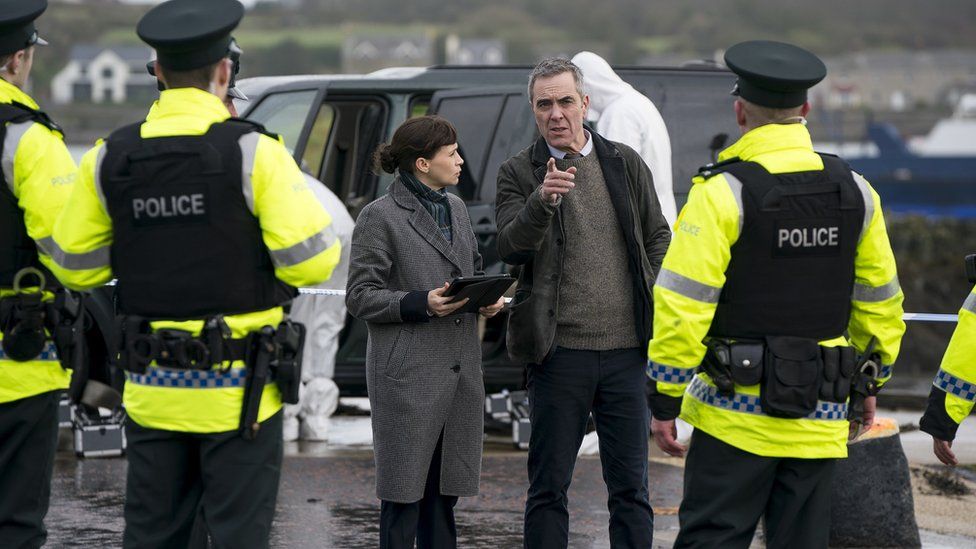 The BBC crime drama Bloodlands, which is set in Northern Ireland and stars local actor James Nesbitt, is to return for a second series.
The first series concluded earlier on Sunday night after launching last month with an average of 8.2 million viewers.
The BBC said the audience share of the premiere episode in NI made it the broadcaster's biggest ever drama launch locally.
Nesbitt said he was "thrilled" to be returning for a second series.
"I'm always happy to be back in Northern Ireland and to reveal even more about Tom Brannick," said Nesbitt.
It will again be filmed in Belfast and surrounding areas, including Strangford Lough in County Down.
Chris Brandon, who wrote the drama, said he was "absolutely delighted that Tom Brannick's story will continue".
Richard Williams, the chief executive of Northern Ireland Screen, said: "It gives us a great sense of pride to see millions of viewers across the UK tune into a drama not just made, but set in Northern Ireland."
The first series also starred Charlene McKenna as DS Niamh McGovern, Lorcan Cranitch as veteran police officer Jackie Twomey and Lisa Dwan as Tori Matthews, a doctor teaching at Queen's University.