Project Stratum: Coalisland homes first to get better broadband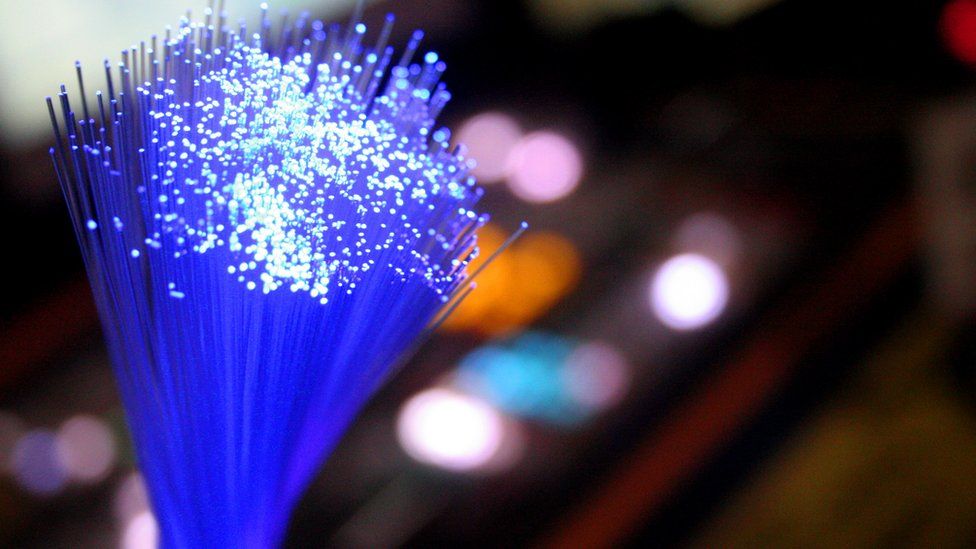 The first customers benefitting from Project Stratum have been connected to full-fibre broadband.
The first Optical Line Termination in Coalisland, County Tyrone, is now live.
Project Stratum aims to improve rural internet connectivity with 76,000 premises getting full-fibre broadband access.
Economy Minister Diane Dodds told BBC News NI that she hoped that 19,000 people would get connected by the end of 2021.
The Department for the Economy said a small number of premises had been connected in the initial phase.
"Fibrus (the company awarded the contract) expects the first 1,000 premises in the area to be released for customer orders at the end of March/early April, with a total of nearly 2,000 premises in the Coalisland area set for improved service once completed," a spokesperson said.
The remaining £15m is being provided by Stormont's Department of Agriculture, Environment and Rural Affairs.
The rollout of the project is set to continue until 2024.
Mrs Dodds said access to good broadband would make a significant difference to people's lives and help build a regionally-balanced economy.
"I know it can be a little bit frustrating waiting on the rollout of the project and that is why we're keeping the pressure up to ensure that it is rolled out as quickly as possible," she said.
"Connectivity is now key to everything.
"Covid has been one of the greatest accelerators of the digitisation of the economy and to that successfully across the whole of Northern Ireland Project Stratum is essential it will balance up the economy and peoples opportunities for prosperity."