Pair appear in court over border check graffiti in Larne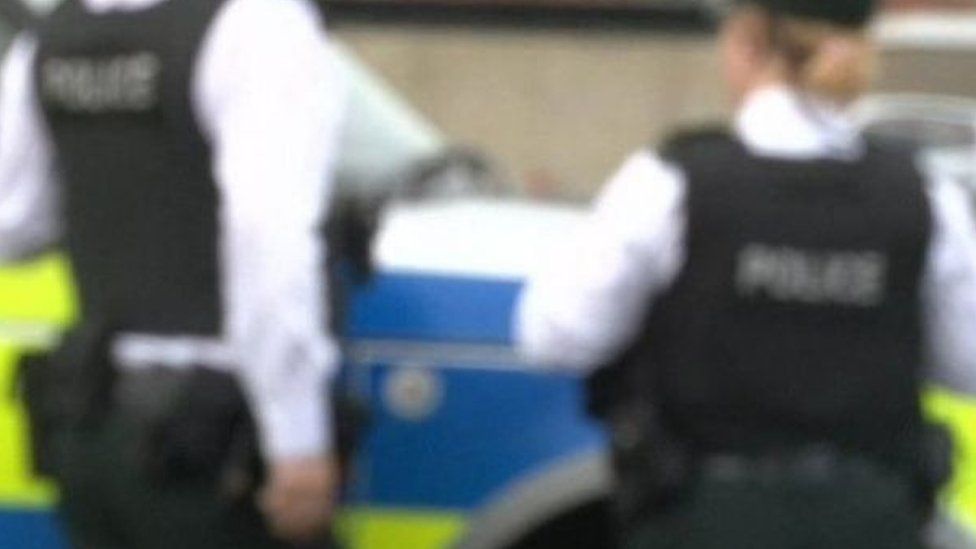 Two men have appeared in court charged with painting graffiti in Larne objecting to Irish Sea border-checks.
The men are accused of criminal damage, and possession of an article, namely spray paint, with intent to damage property.
Twenty-one-year-old William Donnell is from Belfast Road in the town, and 25-year-old Mitchell Leeburn is from Deerpark Road in Kilwaughter.
The alleged offences occurred on Saturday in Larne.
The charges relate to graffiti found on walls, shops, houses, a billboard and a road sign.
During a short hearing, the two accused appeared in court via videolink, from a PSNI custody suite in Antrim.
District Judge Peter King granted them bail, in spite of police objections.
However, a number of conditions were attached to the bail.
The men must abide by a night time curfew from 20:00 GMT to 07:00 and they are not allowed to go into Larne town centre at any time.
They are due to appear in court again on 25 March.