Brexit: MPs told deal 'downgrades' security and policing
By Julian O'Neill
BBC News NI Home Affairs Correspondent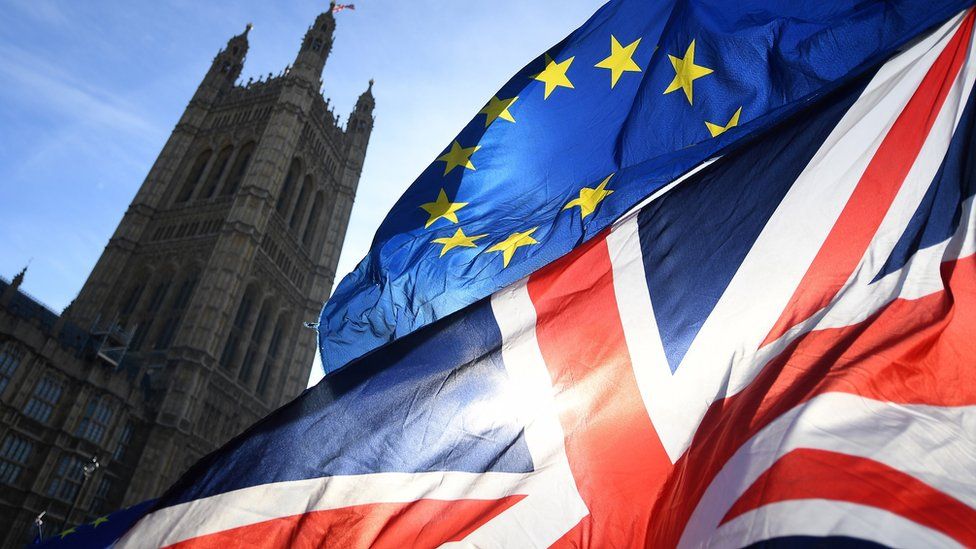 A group of law academics have told MPs the Brexit deal is a "downgrade" when it comes to new arrangements covering policing and security.
They said the loss of real-time access to EU information systems and "potentially" slower extradition cases are the most glaring examples.
"However, I don't think that means the deal is a bad deal," said Gemma Davies from Northumbria Law School.
The academics were giving evidence to the Northern Ireland Affairs Committee.
They said the agreement was never going to match the co-operation experienced while the UK was a member of the EU.
Ms Davies said "security downgrade" is a term that has been used and that she "would agree with that".
Her colleagues shared that position.
Extradition slow down 'possible'
She added: "There are some real issues, particularly in relation to loss of real-time data, and there are areas where co-operation can be enhanced in future between the UK and Ireland through bilateral agreements."
The UK is losing access to the EU's Schengen Information System II (SIS II) database of alerts about people and items such as stolen firearms and vehicles.
The experts said UK law enforcement agencies would now have to ask for certain information, rather than having it at the touch of a button.
While similar arrangements have been put in place, it is "potentially possible" extradition of suspects "will slow down", according to Prof Steve Peers from the University of Essex.
He said lawyers for suspects could mount more challenges to extradition around, for example, human rights issues.
Colin Murray, from Newcastle University, added that the deal overall "keeps the lights on" and it is "entirely in line" with what the EU has with other countries such as Norway.