Coronavirus: Limit contacts before Christmas bubbling, executive urges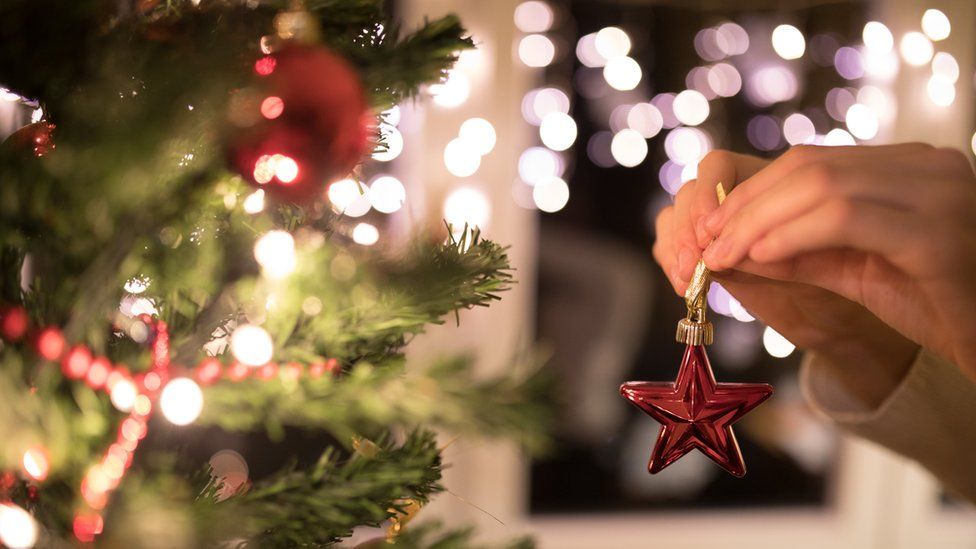 People should limit their contact with others before Covid-19 restrictions are relaxed at Christmas, Deputy First Minister Michelle O'Neill has said.
However, Ms O'Neill said it was important to reduce Covid-19 transmission "as low as possible".
First Minister Arlene Foster said the next two weeks "are crucial... so that we can all have the safest and the happiest Christmas possible".
From midnight, Northern Ireland enters a two-week circuit breaker, with the closure of many businesses in the retail, leisure and hospitality sectors.
The deputy first minister also said a "number of things need clarified" around Christmas arrangements which will be the focus of the executive's meeting on Tuesday.
She said these included care home arrangements, students coming home and the definition of a household.
"There is a different in approach across all the jurisdictions in terms of, for example, what a household looks like and it's important that we define that for ourselves," the deputy first minister added.
In Scotland, a three household bubble should contain no more than eight people over the age of 11.
The deputy first minister said it will be chaired by a new interim head of the Civil Service and will also be responsible for public messaging to improve compliance.
She said she commended "all those who are re-doubling their efforts to make our high street as Covid secure as possible for their reopening on 11 December".
"I want to pay tribute to our scientists, our academics, medics and health workers who are providing us with the pathways out of this pandemic through mass vaccination and testing programmes," she continued.
The broadcast press conferences from Stormont that follow executive meetings have understandably often been sombre occasions.
The news of daily deaths and increased hospital admissions bring home the reality of Covid-19.
The news that many families are suffering shows that eight months on, we are still struggling with this pandemic.
Whilst this is bleak and painful, today's press conference did offer some shades of light for the future.
The news of a vaccination programme offers hope that could save lives and end talk of lockdown and restrictions.
There was also news that Northern Ireland's R value is just below one - lower than England and Wales.
The first and deputy first ministers also offered some hope to the hospitality sector who desperately want to get back into business on 11 December.
Conversations with the Chief Medical Officer Dr McBride and the Chief Scientific Adviser Professor Ian Young about lifting the trading restrictions are ongoing.
Much depends on how the next fortnight pans out.
Today offered some glimpses of the future and for some at least there is hope on the horizon.
On Thursday, eight further deaths linked to Covid-19 in Northern Ireland were reported by the Department of Health, bringing its total to 962.
The department also recorded 442 new cases of coronavirus.
Five hospitals are currently operating beyond their bed capacity. They are the Causeway, Mater, Royal Victoria, Ulster and South West Acute.
There are confirmed outbreaks of Covid-19 in 139 care homes.
The UK government has said anyone travelling to or from Northern Ireland can travel on 22 and 28 December, but "only meet with their Christmas bubble" between 23 and 27 December.