Covid-19 confirmed cases in half of Northern Ireland schools
By Robbie Meredith
BBC News NI Education Correspondent
There have been confirmed Covid-19 cases in half of Northern Ireland's schools since the start of term.
That is according to new figures published by the Public Health Agency (PHA).
The PHA has been informed of 2,030 positive Covid cases in schools since teaching returned at the beginning of term.
There had been 608 Covid-19 so-called incidents in 519 schools up until 20 October, said the agency.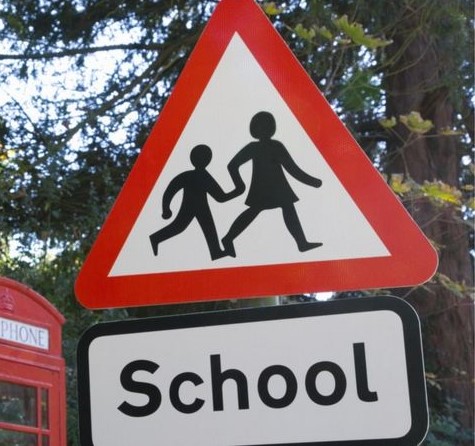 Getty
Covid-19 cases in schools
2,030Positive Covid cases in schools

519Schools with at least one positive Covid case out of 1,035 total schools
302Schools with a single positive case

237Schools with a cluster of two to five cases

69Schools with a cluster of more than five cases
Source: Public Health Agency
An incident can be a single positive case, a cluster of two to five cases or more than five cases.
A cluster is defined by the PHA as two or more laboratory-confirmed cases of Covid-19 among individuals in one setting, such as a school.
This is the first time the agency has reported the number of Covid cases specifically in schools.
In other Covid-19 developments on Friday:
The figures from the PHA detail the number of cases in schools from the start of term in late August up until Tuesday.
302 schools had a single positive case - 228 primaries, 59 post-primaries and 15 special schools
237 schools had a cluster of two to five cases - 136 primaries, 88 post-primaries and 13 special schools
Sixty nine schools had a cluster of more than five cases - nine primaries, 55 post-primaries and five special schools
A school can have more than one Covid "incident"- for instance, it could have two separate cases or clusters that are not linked to each other.
Overall, 86% of post-primary schools had at least one case since the start of term, compared to around 40% of primary schools and 66% of special schools.
Around three-quarters of schools (76%) in the Belfast City Council area have been affected by positive cases.
That local government district had the highest proportion of schools affected, just higher than the numbers recorded in Londonderry, Strabane and Omagh - the district with the second highest proportion.
Of school cases notified to the PHA, just over two-thirds (68%) were pupils and one-third (32%) were staff.
The PHA does not report how many pupils or staff had to self-isolate as a result of coming into contact with positive cases in schools.
However, separate figures released to the Alliance MLA Chris Lyttle in response to an assembly question showed that over one in 10 teaching and non-teaching staff were not working in school in the week from 6-13 October.
Just over a third of those staff were absent from school as they were self-isolating for 14 days.
However, staff who are self-isolating may still be working from home.