Coronavirus: NI chief constable issues bank holiday plea to public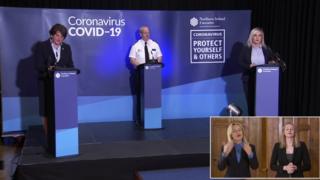 NI must "keep the momentum" going in adhering to Covid-19 lockdown restrictions, the PSNI's chief constable has said.
Simon Byrne urged people to consider if their actions are "responsible and reasonable" this bank holiday weekend.
Policing would change as officers restart some neighbourhood policing work, he added.
There will be fewer road checks, but police will still use enforcement powers over large gatherings, he said.
The first measures to ease the lockdown began earlier this week, with as many as six people who don't share a household being allowed to meet outside - as long as they follow social-distancing guidelines and stay two metres (6ft) apart.
Relatives who do not live together are still not permitted to meet indoors, however, despite this measure being included in step one of Northern Ireland's Pathway to Recovery.
The executive's Chief Scientific Adviser Prof Ian Young said this could not yet be allowed because Covid-19 survives for longer on surfaces indoors than it does outside.
'Help us to help you'
Speaking at the executive's daily press conference, Mr Byrne made a direct appeal to people in Northern Ireland: "Think twice about whether you really need to do something.
"If I, or the first and deputy first minister can't convince you, can you go home and look your elderly parents in the eye and think: 'What I did was responsible and reasonable'?"
First Minister Arlene Foster also said people should not pre-empt the lifting of more lockdown restrictions.
In other developments on Friday:
Deputy First Minister Michelle O'Neill said people can travel, but urged them to use caution.
"We know families want to be reunited and as soon as they can, we will communicate that to you," she said.
"Help us to help you, we're trying to save lives."
Their comments came as three more Covid-19 related deaths were recorded by Northern Ireland's Department of Health, bringing its total to 504.
One of the deaths happened since Thursday, two other deaths happened earlier but have only now been added to the department's total.
The daily numbers mostly reflect hospital deaths, but weekly figures released by the Northern Ireland Statistics and Research Agency cover all fatalities where coronavirus has been recorded on the death certificate.
Nisra had recorded 664 such deaths by 15 May.
The latest figures on the department's dashboard show a further 23 confirmed positive cases of the virus, bringing that total to 4,504.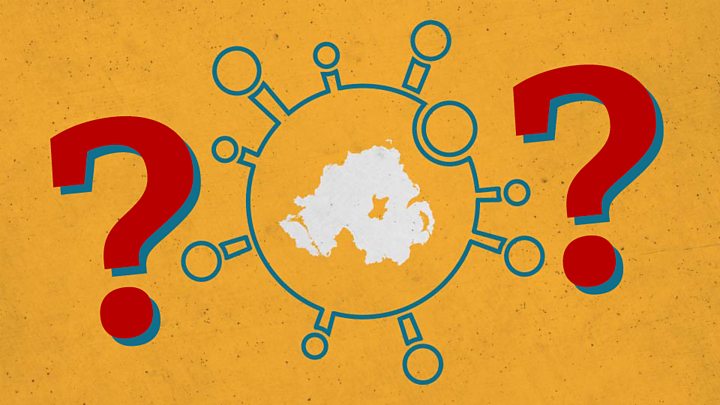 Prof Young said Northern Ireland's R (reproduction) number had not changed, sitting at 0.8.
There was a "high likelihood" of a second wave of the virus, he added, and it was sensible for the executive to plan for this.
The executive has maintained that any decisions it takes to ease the lockdown further would be based on scientific evidence.
However, Prof Young stressed that he simply provides advice based on scientific evidence, adding that decisions on easing the lockdown were a matter for the executive.
Mrs Foster said restoring some sense of normality in the face of the virus had been "hard won".
"We can win back even more freedoms if everyone remains disciplined, patient and focused," she added.
Why does the R-number matter?
R refers to the average number of people that someone with Covid-19 is expected to infect after contracting the virus: The goal is to keep R under one.
Prof Young has said there are a number of other factors that officials are looking at, as well as the R-rate.
He cited the number of daily new cases needing to be low, so that contact tracing, testing and isolating can work properly.
The number of hospital admissions and critical care patients is being closely monitored as well, to ensure the R-number is kept low, before any further restrictions are lifted.
Health Minister Robin Swann has said plans are being made to publish the figure on a weekly basis, to show trends in line with some lockdown measures being lifted.