Coronavirus: How lockdown rules differ in Northern Ireland
Northern Ireland is moving at a slightly different pace than the rest of the UK when it comes to easing the coronavirus lockdown.
The NI Executive published a five-stage plan earlier in May, although it does not include a timetable.
Recovery blueprints published in England and in the Republic of Ireland do provide projected dates
The current lockdown in Northern Ireland remains in place until the next review on 18 June, but some steps of the Pathway to Recovery have already taken effect.
Movement between each of the five stages will depend on progress in reducing the transmission of the virus, being guided primarily by medical and scientific evidence and the NHS's capacity to cope, the executive has said.
Northern Ireland's roadmap is broken down into sections covering family, exercise, work, education, travel and retail.
Here's a look at how the plans compare to measures announced in other parts of the UK and the Republic of Ireland.
Family and community
In Northern Ireland, groups of up to six people who do not share a household can meet up outdoors, while maintaining social distancing.
NI was the first part of the UK to allow such numbers of people to meet together outside.
In the Republic of Ireland, up to four people who do not live together can meet outdoors, while keeping at least 2m apart.
In England, there can be gatherings of up to six people from different households including in private gardens from Monday, having already been allowed to meet people from one other household outdoors.
In Scotland, people from two households can meet outside but groups of no more than eight should meet at a time.
The Welsh government has said that people there from two different households will be able to meet each other outdoors from Monday.
In Northern Ireland, drive-in church services can also be held and churches can open for private prayer with appropriate distancing.
Marriage ceremonies for the terminally ill are already permitted, and, from 8 June, the executive has provisionally agreed to allow weddings outdoors, limited to 10 people attending.
However, people cannot visit immediate family indoors yet, despite it being part of the first step of the recovery plan.
The executive has pledged to revisit lifting this restriction, once the medical advice changes.
Exercise
In Northern Ireland, outdoor spaces and some sports amenities have reopened.
Outdoor activities and sports that do not involve shared contact with hard surfaces, such as golf, water sports and tennis, are allowed.
From 8 June, outdoor sports courts will also be permitted to open.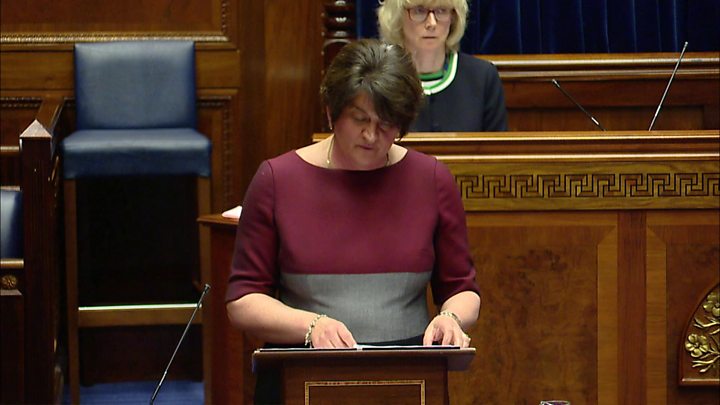 In the Republic of Ireland, some outdoor activities are now allowed.
Golf courses have reopened on a restricted basis, along with sports pitches and tennis courts where social distancing can be maintained.
In England, people can take "unlimited amounts of outdoor exercise" and generally spend more time outdoors for leisure purposes.
Sports such as golf, basketball, tennis and fishing are now allowed involving members of the same household.
In Scotland, outdoor activities where physical distancing can be maintained can now resume - although the Scottish government's "strong advice" is people should not go further than five miles for recreation (8km).
Work
So far the loosening of restrictions in Northern Ireland sees those unable to work from home encouraged to go back to work on a phased basis.
In the Republic of Ireland, there has been a phased return of outdoor workers, for example construction workers and gardeners, with social distancing rules enforced. Anyone else who can work from home is being advised to continue to do so.
People in England who can't work from home - particularly in construction and manufacturing - are also being actively encouraged to go to work.
They should still avoid public transport if possible because of social distancing and employers should make workplaces "Covid-secure" - by staggering shifts, rethinking shared equipment or planning safe walking routes.
In Scotland, most outdoor work that has been put on hold can resume, garden centres can reopen and site preparation can begin in the construction industry.
In Wales, the advice has been that people should work from home where possible, and only essential retail has remained open.
Shopping
Northern Ireland has already lifted some restrictions on garden centres and recycling centres, drive-in cinemas and drive-in music events.
The executive has said it hopes to agree next week to allow large non-food retailers to reopen from 8 June, which would include car showrooms, electrical shops and phone shops.
Pubs, cinemas, gyms, non-essential retail stores and hairdressers must still remain closed.
In the Republic of Ireland, shops that are primarily outdoor-based have reopened.
Opticians, homeware shops, motor and bicycle retail and repair businesses, office product retailers, electrical stores, IT businesses and phone shops and repairers have also been allowed to open again.
In England, all non-essential retailers can reopen from 15 June.
Wales and Scotland have not made any changes to their rules on shopping yet.
Schools
Stormont ministers had already ruled out a return of schools before the summer, with Education Minister Peter Weir saying the first batch of pupils will start to return from late August.
That would tie in with the start of a new educational year.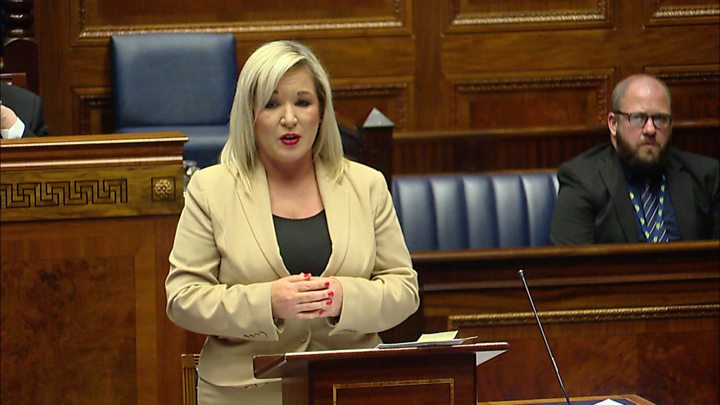 Remote learning will still take place and plans are being worked out that would look at reducing the numbers of pupils in class sizes.
The Republic of Ireland intends to begin a phased reopening on schools on 10 August, in measures included in the last step of its five-stage recovery plan, with crèches and pre-schools potentially returning sooner, on 20 July.
In England, some schools are due to reopen from 1 June.
In Scotland, schools have been asked to start preparing for the return of pupils in the autumn, while the Welsh education minister has said schools there will return only when it is "the right time and it is the right thing to do".