Coronavirus: PSNI issue 107 fines for breaching lockdown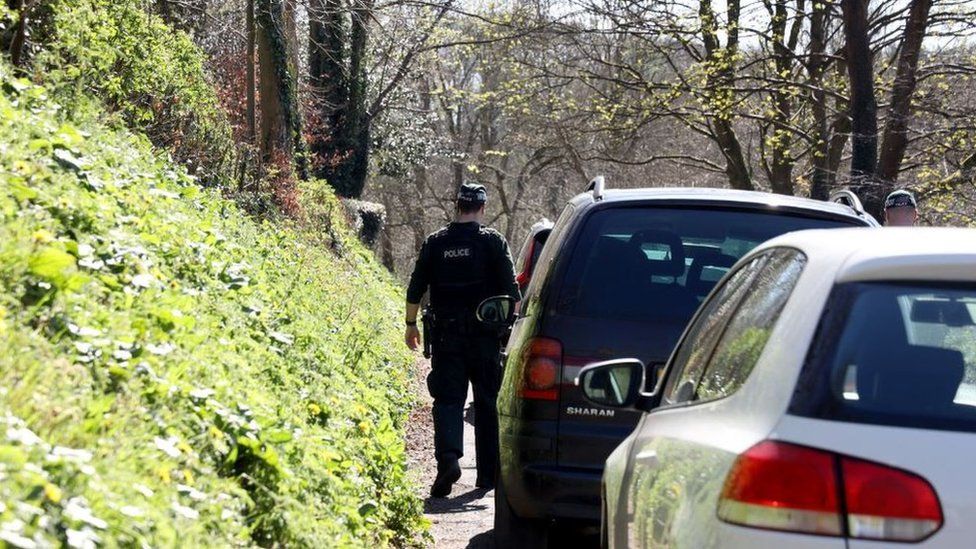 Police have issued 107 fines to people who did not heed the message to stay at home to prevent the spread of coronavirus.
Officers broke up house parties, barbecues and children's play dates, with some gatherings of more than 20 people, over the past three days.
Assistant Chief Constable Alan Todd said up to 90% of people had complied with the restrictions.
Six more people diagnosed with Covid-19 have died in hospital in NI.
That brings the number of reported hospital deaths in Northern Ireland to 124.
On Monday it emerged that four residents of a west Belfast care home who had Covid-19 have died since last Thursday.
They were all residents of Our Lady's Care Home.
Director Gareth Macklin said the team was devastated.
"This is a continuously evolving situation and we want to reassure residents, their families and our team that every measure has been, and is being made, to ensure the care of their loved ones as well as all our staff," he said.
There are 1,882 confirmed cases of coronavirus in Northern Ireland.
ACC Todd said "significant deployment" would continue on Easter Monday and Tuesday.
He said fines were issued to those "who should not have been where they were and wouldn't listen to the advice of officers when it was given".
House parties involved some dozen or more people, although some were bigger, he said.
Speaking on the BBC's Good Morning Ulster programme, he said an extra 120 extra crews had been deployed across Northern Ireland over the Easter break.
Police stepped up their patrols at coastal beauty spots over the weekend, and ACC Todd said that would continue on Easter Monday and Easter Tuesday, with checkpoints on roads and officers at railway and bus stations.
Under the current rules, people are urged to stay at home and to only go out if they have a "reasonable excuse", which includes exercise, shopping for basic necessities, healthcare and essential travel to or from work.
On Monday, the Fire Brigades Union said NI's fire service had 147 members of staff in self-isolation.
That represents 7.5% of the workforce, with 114 of them being front-line firefighters and control staff.
The union says the UK average for total staff absence is 5.1%.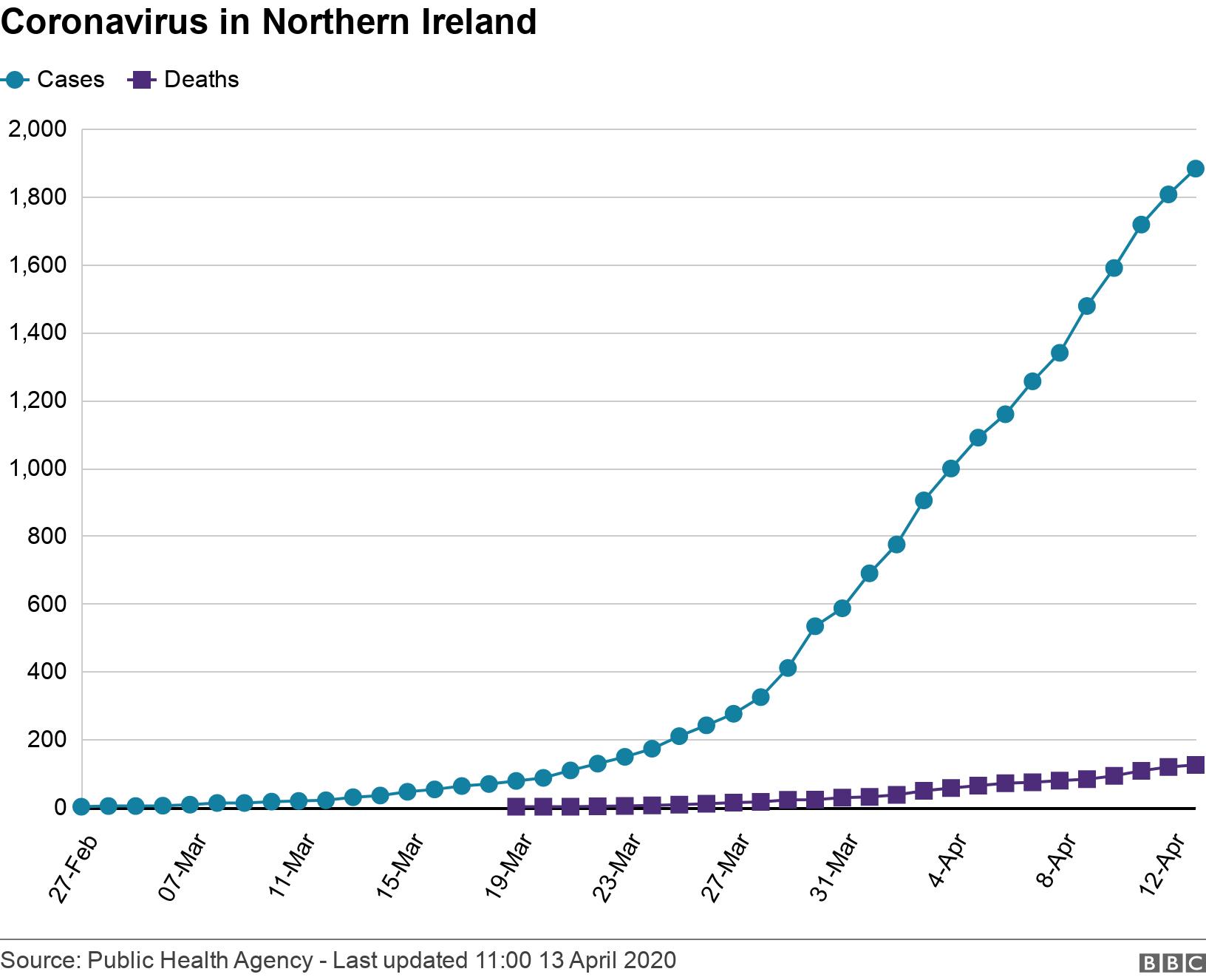 Matt Wrack, FBU general secretary, said: "If we aren't able to find out exactly who is infected and more staff isolate unnecessarily, services will be put on a dangerous knife-edge.
"Of course testing of NHS staff has to be a priority, but firefighters and other emergency service personnel are also at serious risk.
"The very safety of the public relies on them being able to attend work."
Meanwhile, there is ongoing concern about the availability of personal protective equipment (PPE) after GP leaders in Belfast said the system was in crisis due to a lack of the kit.
In a statement to BBC News NI, Health Minister Robin Swann said his department was "working hard to ensure that vital supplies of PPE are maintained".