Coronavirus: Murphy confirms Chinese PPE order failed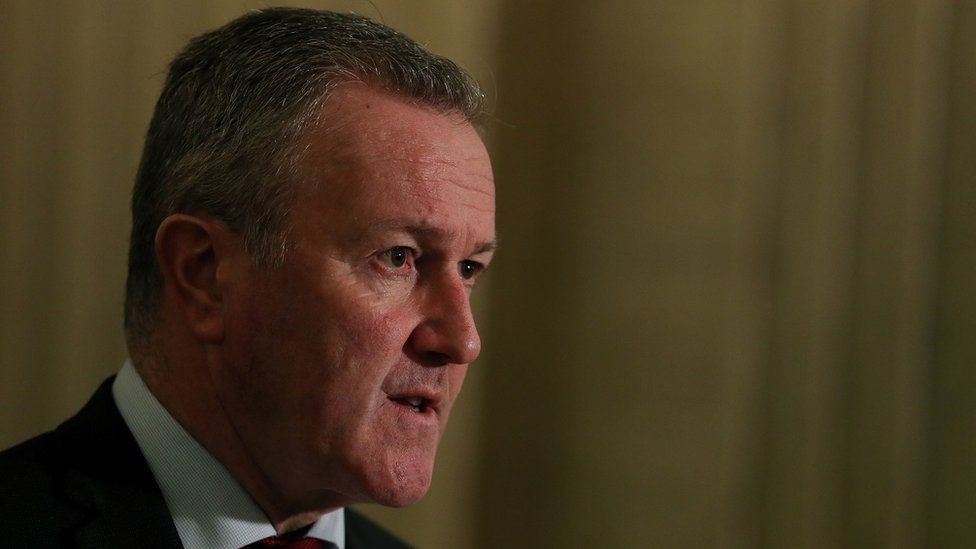 Finance Minister Conor Murphy has confirmed that an order for Personal Protective Equipment (PPE) from China was not completed.
But on Friday he said that the plan failed when "major economic powers entered the global race for PPE".
Meanwhile, NI will receive over five million items of PPE including goggles, aprons and masks from Great Britain.
The Health Secretary Matt Hancock made the announcement at the British government's daily press conference, where he said the order had been agreed with the Stormont executive.
The detail comes as 12 more people died with coronavirus in NI in the past 24 hours - the highest daily total so far.
A further 130 people tested positive for the virus.
On Friday afternoon, Mr Murphy said he had agreed to process an order for PPE with Dublin from China last week, and was arranging the transfer of pay when a number of "significant players had moved in", thwarting the order.
He said he had only found out on Thursday that "intense international demand" had scuppered the bid, but that would not give up.
"All week we were trying to secure that route but it was not possible," he told BBC News NI, adding there were Invest NI staff on the ground working to find an alternative supplier.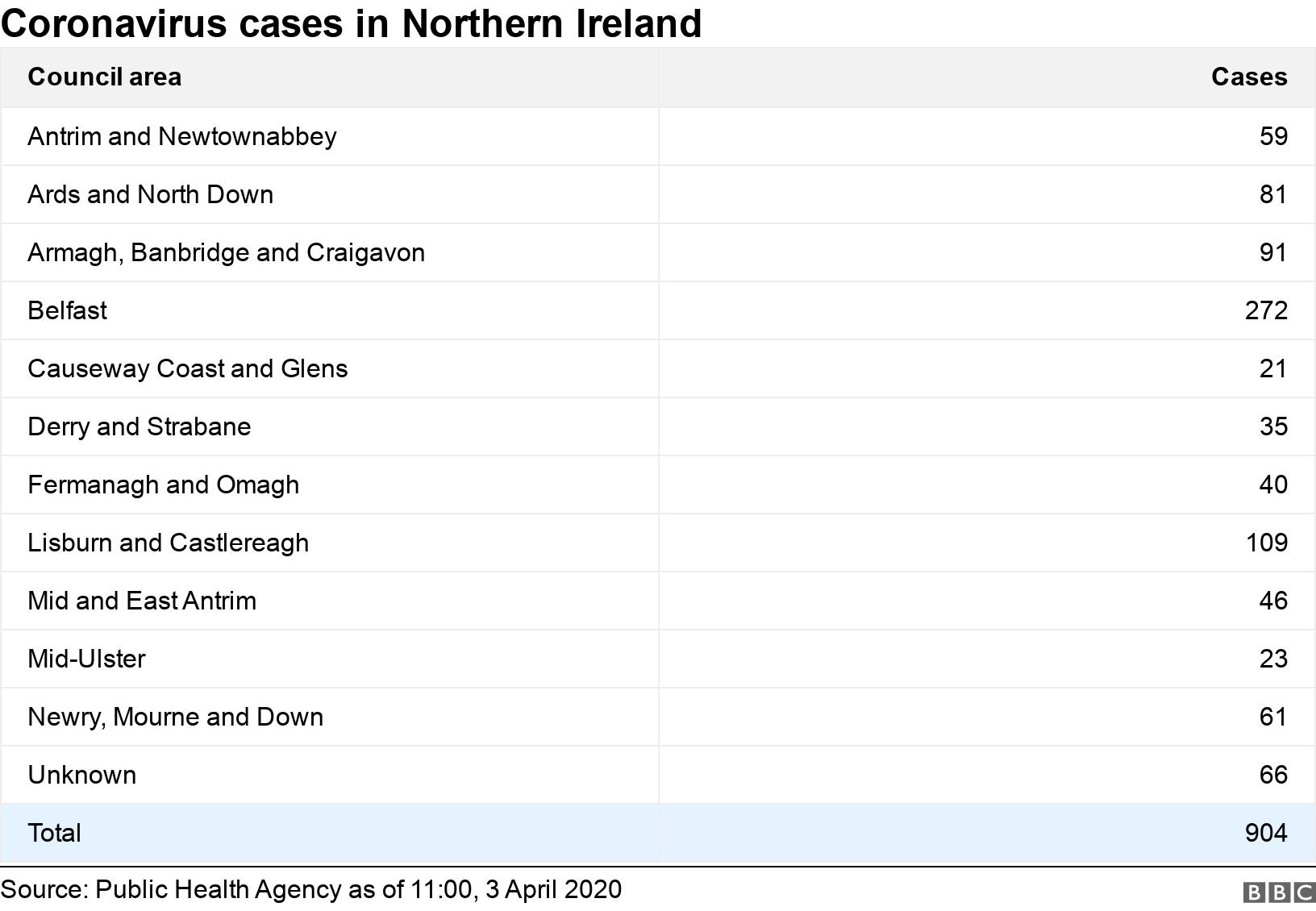 In a statement to BBC News NI, the Republic of Ireland's Department of Health said it had not been possible to place the joint order, due to what it said was "the context of what is an increasingly challenging international environment" for such equipment.
"We are ready to discuss any area where we can cooperate effectively, North and South, including on procurement of PPE and critical supplies," a spokesperson said.
"In relation to procurement, while it has not so far proved possible to place a joint order in the context of what is an increasingly challenging international environment, discussions between procurement teams are ongoing and active.
"It remains our intention to continue to co-operate in this area."
Later on Friday, at the daily briefing in Dublin, the Irish Chief Medical Officer, Dr Tony Holohan, said he was in almost daily contact with his NI counterpart Dr Michael McBride and he had not indicated anything about a joint PPE bid.
When Mr Murphy announced at the end of March that the joint PPE order had been agreed, he said he hoped it would be supplied to frontline workers in NI as soon as possible.
He did not detail the size of the order, but said it should "satisfy our supply demands".
Health Minister Robin Swann he was acutely aware of the concerns about PPE but that his department was working with Mr Murphy's officials to secure as much equipment as possible.
The first Northern Ireland testing site for health staff will go live this weekend at the SSE Arena car park, with tests from County Antrim firm Randox being used in the initiative
A consortium including Queens University Belfast and Ulster University has been set up to scale up diagnostic testing in Northern Ireland
The executive has agreed a support package for the Northern Ireland fishing industry
There have been 13,900 expressions of interest for the NHS workforce appeal in Northern Ireland, with the first recruits expected to be deployed on Monday
Predicted grades provided by schools will be used to decide results for pupils in Northern Ireland who take A-Levels through English exam board