Coronavirus: Six more deaths in Northern Ireland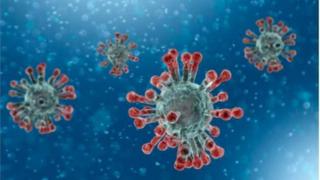 Six more people have died with coronavirus in Northern Ireland, bringing the total to 21.
It is the largest increase in deaths with the virus in Northern Ireland in a 24-hour period.
The Public Health Agency (PHA) said another 86 people had tested positive for the virus, bringing the total to 410.
There have been another 209 deaths across the UK, while there have been another 10 in the Republic of Ireland.
It means 1,228 people in total have died with the virus in the UK, while there have been 46 deaths in the Republic of Ireland.
The Irish Department of Health said six of the deaths occurred in the east of the country, three in the northwest of the country and one in the south.
Two were women and eight were men, with a median age of 77.
The new figures come after powers to enforce guidelines on people staying at home and businesses staying closed came into force in Northern Ireland on Saturday night.
Speaking on Sunday, PSNI Chief Constable Simon Byrne said police will use new laws to enforce coronavirus-related restrictions on public life only when "absolutely necessary".
Meanwhile Health Minister Robin Swann has praised those who have signed up to boost the health system's workforce.
An appeal went online over the weekend and in the first 24 hours 4,031 people registered their interest, including 931 clinical staff.
Mr Swann said: "This is a really encouraging and positive response and I know the numbers will grow further.
"I want to say a heartfelt thank you to everyone who has registered their interest and also express my gratitude to those involved in this campaign. It will make a huge difference."
Cabinet Office Minister Michael Gove has said the UK is facing a "significant period" of strict measures to cope with the coronavirus outbreak.
He declined to predict exactly how long the instructions to stay at home could last, saying the date the virus peaked would depend on how people behaved.