Coronavirus: Two more people die in Northern Ireland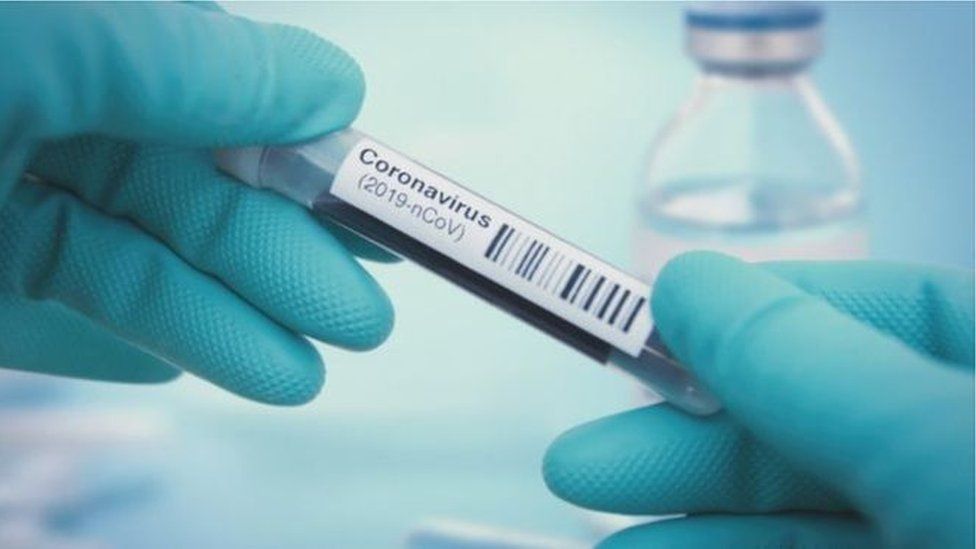 Two more people have died in Northern Ireland with coronavirus, the Public Health Agency has said.
It brings the total number of deaths so far to 15.
The Public Health Agency also said 49 more people had tested positive for the virus since Friday morning, bringing the overall number of confirmed cases to 324.
In the Republic of Ireland, 14 more have died, bringing the total number of Covid-19 related deaths there to 36.
It the highest number of deaths recorded in a day in the Republic so far.
The number of new individuals tested for Covid-19 in Northern Ireland since Friday is 272.
It has emerged that a new GP-led assessment centre for suspected cases of Covid-19 at Altnagelvin Hospital in Londonderry has closed due to staff sickness.
The centre which was visited by Health Minister Robin Swann when it opened on Wednesday - is due to re-open after the weekend.
Dr Tom Black, from the BMA, said: "On that particular rota, we have 40 nurses off with illness or self-isolation, but there is an additional pool of nurses ready to come in on Monday."
The Western Trust, which runs the centre, confirmed it had temporarily closed due to staffing issues.
The BMA said patients in most need of medical attention would be transferred to specialist hospital wards.
Earlier this week, Northern Ireland's chief medical officer Michael McBride said they need to ensure the quality control of testing kits obtained from the private sector.
Workers with symptoms and those who live with people who have symptoms will be checked - starting with hundreds of critical care doctors and nurses.
In the Republic of Ireland, the average age of the latest people to die is 81 years. They were all from the east of the country.
The number of new confirmed cases rose to 294 on Saturday, bringing the total to 2,415 confirmed cases.
Meanwhile, the first ever Aer Lingus flight from the Republic of Ireland directly to China has taken off. The plane left Dublin on Saturday and is travelling to pick up critical personal protection equipment (PPE) to fight coronavirus.