Coronavirus: Man who coughed on police officers granted bail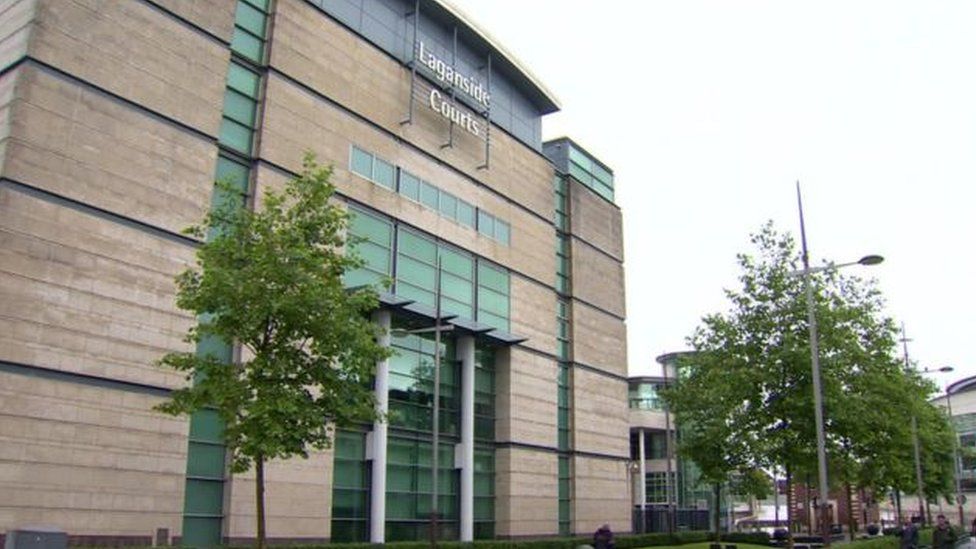 A man who claimed to have Covid-19 after he allegedly coughed over two police officers has been granted bail.
Brendan Walker, 39, from Clanmorris Court in Belfast, appeared at the city's magistrates' court on Thursday.
He is charged with two counts of attempting to inflict grievous bodily harm. The charges, which he denies, relate to an incident on Wednesday.
Police went to detain Mr Walker following allegations of two separate attacks on his partner.
She claimed that she suffered a miscarriage due to being pushed over on Monday, the court heard.
Mr Walker then allegedly shoved her against a wardrobe at their home a day later.
A police officer told the court that when arrested, Mr Walker "stated that he had coronavirus and continued to cough into the faces of (the two constables) from a distance of less than one metre".
The court was told the accused, who also faces two counts of common assault, is not currently known to have Covid-19.
Defence lawyer Eoghan McKenna said the accused has suffered from severe asthma since the age of 11 and had also picked up a suspected chest infection.
The couple were self-isolating as a precaution when police arrived, according to the solicitor.
Mr McKenna argued that Mr Walker's medical condition caused him to react when put in a mask during the arrest.
"He pulled the mask off because he was distressed by his breathing and started to cough," the lawyer said.
District Judge Fiona Bagnall was also told there is currently no medical evidence that the accused's partner had been pregnant.
Granting bail, Judge Bagnall banned the accused from any contact with the woman.
He is due to appear in court again in four weeks time.