'Paramilitary-style' attacks in Creggan and Ballymena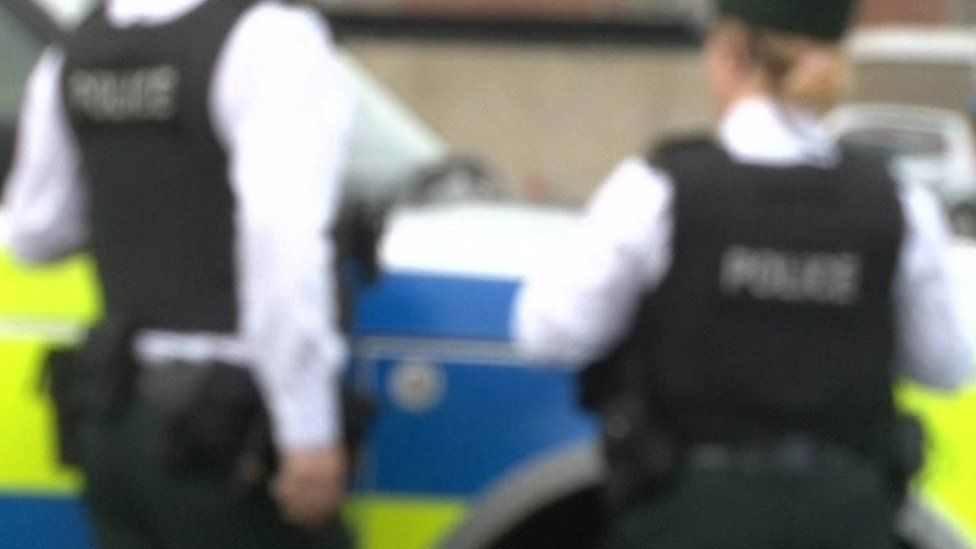 A man in his 30s has been treated in hospital after he was shot in the leg in Londonderry on Wednesday night.
It happened in Magowan Park in Creggan at about 23:00 GMT.
Police said three masked men were involved and it had "all the hallmarks of a paramilitary-style shooting".
Meanwhile, in a separate "suspected paramilitary-style assault" in County Antrim, five masked men forced their way into an apartment and assaulted a 24-year-old man with a machete.
It happened on Wednesday in Casement Street, Ballymena, at about 23:55 GMT.
The victim was taken to hospital with head injuries in what police said was a "vicious and brutal assault".
Det Sgt Gavin McLaughlin described the Derry attack as a "planned, vicious and brutal attack" and said it was "completely unacceptable in today's society".
Sinn Féin assembly member Karen Mullan said those responsible were not representative of the community.
"This comes at a time when our medical staff are under intense pressure and the community is dealing with the biggest public health crisis it has ever faced," she said.
"Whoever did this needs to listen to the people of the area and end these attacks immediately."
Creggan parish priest Fr Joe Gormley said those responsible "seemed to be living in a parallel universe compared to everyone else when you consider the concerns in the community over Covid-19".