Ballycastle: Deirdre McShane dies in sea swimming incident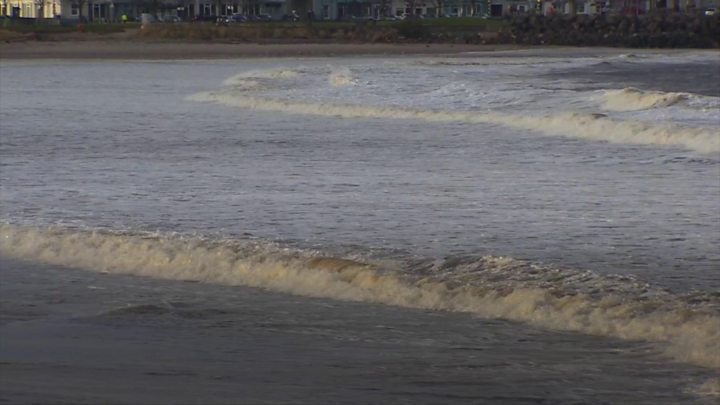 A woman who died after a group of swimmers got into difficulty in the sea off a County Antrim beach was midwife Deirdre McShane.
The Northern Health Trust described the mother of two as "kind, dedicated and passionate about providing excellent maternity care to mothers and babies".
Another woman is in a stable condition in hospital after the incident at Ballycastle on Monday morning.
Passer-by Aine Paterson described how she pulled both women out of the sea.
She told BBC News NI the first swimmer managed to indicate someone else was missing before losing consciousness.
The Northern Ireland Ambulance Service said it received a call about the incident shortly before 08:30 GMT.
Paramedics attended the scene along with the police, the air ambulance and the Northern Ireland Fire and Rescue Service.
Ms Paterson was walking a dog along the beach when she spotted the swimmers in trouble.
'Waves came over'
She described how she saw "what I thought was a big driftwood being washed into the shore and as I got closer I thought it was maybe a seal".
"And then I realised it was a person as I got closer and she was trying to get out of the water," she said.
Ms Paterson ran into the water to help and described how waves came over their heads as she helped the first woman to safety.
"I just dragged her out of the water and... her legs failed and she kept passing out."
The exhausted woman eventually managed to say her friend's name, at which point Ms Paterson realised there was a second person in the sea.
"When I realised her friend was still in the water I went into the water and there was just… she was gone at that point, I knew.
"I knew I just wanted to get her body out of the sea."
Ms Paterson pulled Ms McShane to shore and called the emergency services.
At that point, a man who was also at the beach stepped in to give first aid before paramedics arrived a short time later.
Ms McShane was later pronounced dead.
Her rescued friend was taken to the Causeway Hospital in Coleraine, County Londonderry.
'So dangerous'
Ms Paterson said she was still in shock but her thoughts were with the swimmers' families.
She said she did not consider her actions to be brave.
"I don't think that brave comes into it, you just see somebody that needs help and you get them out," she said.
"It's a cold day, it's a stormy day - those waves are so dangerous. I'm just glad that, you know, we were able to try our best."
The Northern Health Trust said Ms McShane had a "caring and compassionate manner which made a great difference to all the women and families she cared for".
The trust said her colleagues in Ballycastle and Ballymoney would miss her "incredibly".
It added: "We extend our most sincere and heartfelt sympathies to her partner, her two beloved children and the wider family circle."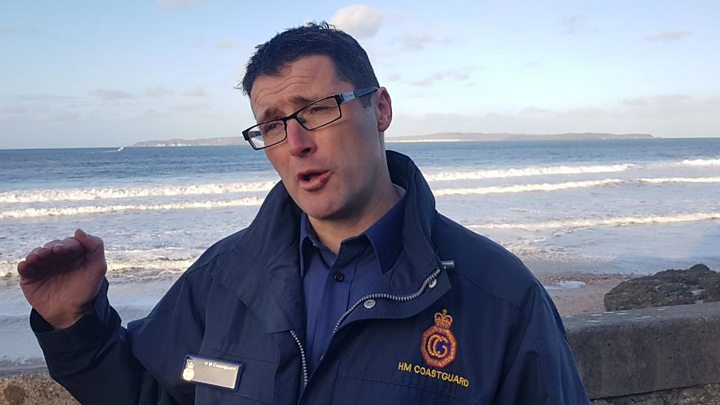 Ciaran Kinney from the Coastguard told BBC News NI he believed cold water shock was to blame for the woman's death.
He said it could affect anyone, regardless of swimming ability.
Mr Kinney said: "You could be an Olympic swimmer into that sea today and it would have no bearing."
He praised the actions of the other members of her club and those who helped get her out of the water.
Former councillor Christopher McCaughan said there had been a huge rescue effort.
"There are a group of ladies who swim in here every day," he added.
"It takes the heart out of you - it's extremely sad.
"The waves at this time of year can sneak up on you.
"There are rip tides in the bay, there is a full moon and very strong tides."